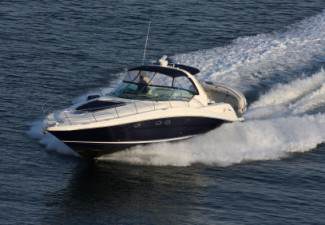 A Long Island man is facing several charges after he was found responsible for a boating accident that left one person dead. Raymond Balboa, 50, from Baldwin, was the captain of a 50-foot Sea Ray pleasure boat. There were 14 other people on board. Balboa stopped the boat in Baldwin Bay near Freeport and told the passengers that they could go out to swim for a short time.
When Balboa demanded that everyone return to the boat so that they could move on, he was apparently unaware that one of the passengers was still in the water. He started the engines, striking Cesar Hernandez-Rodas, 34, of Bay Shore with a propeller. Hernandez-Rodas was rushed to a nearby hospital, where he died.
Balboa was arrested, but witness testimony seems to be conflicted and confusing. Defense attorney Michael DerGarabedian, who is representing Balboa, cited witness reports to insist that his client was following safety rules.
"Balboa did everything correctly – the boat was stopped, it was docked, he went around made sure everybody was in the boat," DerGarabedian said. Two witnesses who saw the incident unfold claim that the victim was beside himself and distraught and that he jumped into the propeller when Balboa restarted the engine.
However, the prosecution argues that Balboa showed signs of intoxication, which he emphatically denied. "I don't drink dude, this whole thing is not me. I was trying to please other people. It's crazy, I can't believe it." Balboa said. His attorney does not believe that alcohol was the sole cause of the incident.
Balboa has been charged with vehicular manslaughter, operating a vessel while intoxicated and operating an unregistered vehicle. His bail was set at $50,000 and he pleaded not guilty to the charges at the First District Court in Hempstead.
Boating Accidents Wreck Lives
Many boating accidents are due to the presence of alcohol. In fact, according to the United States Coast Guard, a boat captain is likely to feel the effects of alcohol more quickly than the driver of a car due to the unique motion of a boat when it is being piloted on the water. The Coast Guard claims that alcohol can not only impair boater judgment but may also affect physical performance, making it very dangerous to drink and operate a boat.
With 195 boating accidents that included 112 injuries in New York waters in 2013, boating accidents are relatively common. These accidents can cause serious injuries or even death. It is imperative that you speak to a boating accident lawyer if you have been injured in a boating crash. The Fitzgerald Law Firm in New York offers experienced attorneys who can help fight for your right to obtain the compensation that you deserve. Book a free consultation on our website now.