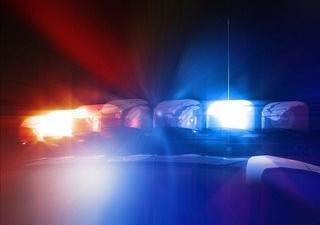 A man driving a silver Town and Country van struck and injured a 66-year-old woman who was using a cane to cross an intersection crosswalk near New York's Upper East Side, according to recent reports. The woman was rushed to a local hospital where she remains in critical condition.
According to reports, the van was rushing to avoid a red light when it failed to yield to the crossing pedestrian and struck her. A witness said that the vehicle kept moving with the injured pedestrian underneath. The driver stopped and tried to assist in offering aide when he realized what happened. He was described as in great shock over what occurred, and witnesses said he appeared not to have seen the victim prior to striking her.
Bystanders also attempted to assist the injured woman before a worker from Mount Sinai Hospital stopped and transported her to a local hospital. The driver was later arrested for driving with a suspended license. Police also issued the driver a summons for failure to yield to a pedestrian.
Police have not released the name of either the driver who was arrested or that of the female pedestrian.
Motorists Running Red Lights are a Danger to Pedestrians
Motorists rushing through an intersection while attempting to avoid having to stop for a red light are the cause of many accidents. In fact, recent statistics regarding the risks involved for pedestrians at intersections show some interesting and important points:
Red-light running is the leading cause of urban crashes according to the Insurance Institute for Highway Safety
In one year, 165,000 injuries and over 800 fatalities across the country were blamed on red-light running. There were over one million accidents at intersections during this time period.
Deaths caused by red-light running are increasing at more than three times the rate of increase for all other fatal crashes.
One in three Americans knows someone who has been injured or killed in a red-light running crash.
Red-light running is often a result of aggressive driving and is completely preventable
I Was Hit by a Motorist While Crossing the Street
If you or a loved one were injured by a speeding vehicle while you were on foot, you may have legal claim for financial restitution. However, you need to contact a pedestrian accident lawyer immediately in order to avoid exceeding the time limit for filing your claim. Call the Fitzgerald Law Firm in New York today. We can help you protect your rights and recover damages for your injuries.