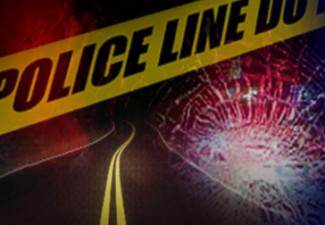 Police report that an early morning Brooklyn crash that involved four cars and a motorcycle on Ft. Greene Street resulted in several injuries.
According to witnesses, the driver of a gray Dodge SUV ran a red light at Lafayette Avenue and Cumberland Street. The SUV struck a vehicle that was passing through the intersection. The impact of clipping the car caused the SUV to careen into several parked vehicles and to overturn on its passenger side. There was such force in the impact that a gray Range Rover nearby was shoved into a tree and came to rest on top of a BMW. The Rover's right back wheel also crushed a motorcycle.
The vehicle that caused the crash was a rental car. According to the witnesses, the occupants of the car were obviously dazed and injured. One witness helped get the driver out using a stepladder brought over by a neighbor.
The three individuals injured in the crash have been taken to Methodist Hospital. An investigation is currently underway.
Can a Passenger File a Personal Injury Claim?
A vehicle passenger who is injured in an accident may have the right to file a personal injury claim. In fact, passengers will often find it easier to recover damages than the driver. This is because one of the drivers involved is usually going to be held liable. The liable driver will be responsible for compensating those who suffered damages in the crash. This may be true even if the responsible driver was the one in your vehicle.
Sometimes those who are injured in accidents are reluctant to file a personal injury suit against the driver because he or she is a friend or family member. Even in situations like this, it is important to remember that you have a right to be compensated no matter who the liable party is. Drivers are required to carry insurance for this reason. Think of it as filing a claim with your friend or family's insurance rather than against them personally.
Filing a Passenger Injury Claim
Passenger injury claims are similar in some ways to other personal injury claims, but there can be important differences as well. Before taking on this challenge yourself, it is important that you speak with a personal injury attorney like those at the Fitzgerald Law Firm in New York. We can help you calculate your damages, file a claim with the at-fault driver's insurance company and negotiate a fair settlement. The Fitzgerald Law Firm is here to help you every step of the way.