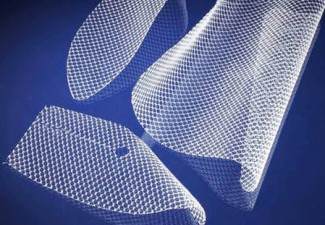 Transvaginal mesh is a type of plastic device that is implanted surgically through the vagina to treat pelvic organ prolapse or POP and stress urinary incontinence or SUI. These conditions are common after a woman has a hysterectomy, experiences childbirth or goes through menopause. These events can cause a woman's pelvic muscles to weaken, leading to dropping of the organs and ultimately the inability to avoid urinating when coughing, sneezing or even laughing.
Unfortunately, there have been serious problems with some transvaginal mesh devices. Nearly 70,000 women have now filed lawsuits, and experts believe many more women may be planning to file suit, against the makers of transvaginal mesh for complications related to this product.
What Is Wrong With Transvaginal Mesh?
Transvaginal mesh was created to help women overcome the problems associated with POP and SUI. However, the design and manufacture of many of these products has been called into serious question after women have developed infections, erosion of tissue and even organ perforation after undergoing this surgery. It is estimated that hundreds of thousands of women may eventually be affected by the complications associated with transvaginal mesh products.
While many women were told that transvaginal mesh surgery would be a fast and simple correction for their prolapse or incontinence issues, they found that the complications arising from this surgery can be very painful and very difficult to correct. As of July 2011, the Federal Food and Drug Administration has received nearly 4,000 complaints of injury and even deaths associated with these surgeries between 2005 and 2010. This has caused the FDA to issue a statement that complications from transvaginal mesh are "not rare" and that the improvement in quality of life for women considering this surgery may not be worth the risk of serious complications.
Complications with Transvaginal Mesh
The list of complications with transvaginal mesh products is extensive and grows every day. The most serious problems are erosion and organ perforation. These complications can lead to serious and even deadly infections and other issues. If you suspect that you may be experiencing these symptoms after a transvaginal mesh implant, seek medical help immediately. As many as ten percent of women may experience erosion and as many as six percent may experience organ perforation.
Other complications include:
Severe pain in the pelvis, groin or genital region
Incontinence or prolapse, even after surgery
Damage to nerves
Fistulas or abscesses
Scarring of the vagina
Infections
Problems with the autoimmune system
Blood in the urine or stool
Discharge
Recall Efforts
As of January 2012, the FDA issues a 522 Order to all manufacturers of transvaginal mesh products. Some of these manufacturers have withdrawn their products from the market. Others have continued to produce and sell them. Certain consumer protection groups are currently lobbying the FDA to have an order sent out that forces companies to recall and ban all transvaginal mesh products.
If you are suffering from complications caused by transvaginal mesh, contact the personal injury attorneys at the Fitzgerald Law Firm in New York immediately.