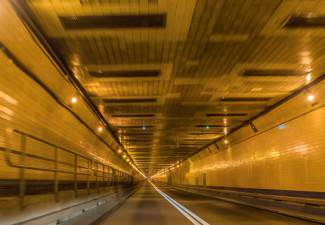 Police have reported that at least 31 people were injured in a NJ Transit bus accident. Reports reveal that the NJ Transit bus rear-ended a Canadian tour bus while both vehicles were inside the Lincoln Tunnel.
According to Jae Hood Chung, 49, a passenger, everyone was conscious but they were trapped on the bus until rescue workers cut open the door. In the aftermath of the accident, 31 people were taken to three different area hospitals. According to officials, most injuries were neck- or back-related. All injuries are reported to be non-life threatening.
Personal Injury and the City
When you ride a bus, you are entrusting your safety to the bus operator as well as the owner. Buses are consider safe when properly operated and maintained, but many buses do not have seat belts. When accident occur, the consequences can be significant. A bus is much larger than a passenger vehicle, and there are typically more victims and injuries in a bus accident than in a car crash because of the lack of safety equipment like seat belts and airbags.
A bus is a "common carrier." This term is used to describe companies or entities that provide public transportation, such as public buses, trains, taxis and more. Many are owned and operated by state or municipal governments. This can make winning a personal injury lawsuit more difficult, as there are special rules that you must follow. For example, the statute of limitations is typically shorter for common carrier accidents than in other types of personal injury suits. Because the rules are more complicated when the government is involved, be sure to hire a qualified attorney to help you with your personal injury claim.
The Fitzgerald Law Firm Provides Aid to Victims of Bus Accidents
For over 42 years, the Fitzgerald Law Firm in New York has helped the victims of personal injury seek compensation for damages. Personal injury cases can be complicated and difficult to win without the right help. Our team of experienced personal injury attorneys can provide this help and ensure you have the best chance at a positive outcome.
When you are injured, it can be an extremely stressful and confusing time. Rather than taking on the burden of a personal injury case yourself, trust the skilled legal team at the Fitzgerald Law Firm. We will take the burden from you and help you seek the maximum compensation for your damages.