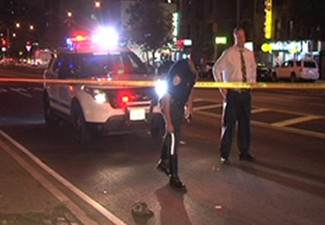 In 1991, a train crash killed five passengers and injured more than 200 in New York. The motorman, Robert E. Ray, was operating the train while drunk and ran the train at a high rate of speed until it derailed near Union Square. After the crash, Ray fled the scene but was later apprehended. He had a blood-alcohol level of more than twice the legal limit and admitted to drinking prior to his shift. He was convicted of manslaughter and served 10 years of his 15-year sentence.
Years later, the "drunken motorman" has become the victim of a hit-and-run accident. Police report that Ray was critically injured when he was hit by a driver in The Bronx. The driver fled the scene. Ray was transported to the Bronx-Lebanon Hospital and is in critical condition.
Who Is Liable in a Hit-and-Run Case?
Sadly, hit-and-run accidents are a common occurrence. According to government statistics, approximately nine percent of all traffic accidents are hit-and-runs. This is nearly 575,000 accidents each year. The law states that if an accident involves injuries or fatalities, the drivers have a legal duty to take responsibility and help the victims. This means calling for emergency assistance and reporting the accident to the police. When a driver fails to fulfill these duties by fleeing the scene, that person could be charged with a felony hit-and-run if caught.
But what if the driver is not caught? Who is held responsible and liable for paying damages? If you have been injured by a hit-and-run driver, you may file a claim with your own insurance company for uninsured motorist coverage. This special form of coverage allows your insurance company to take the place of the at-fault driver's insurance company.
Seeking Compensation for Damages in a Hit-and-Run
Even though it is your insurance company that may be paying the bill, they may not be willing to pay the claim without prodding. Insurance companies are in the business of making money, not paying out claims. If you are not able to reach a fair settlement with the insurance company, turn to the skilled legal team at the Fitzgerald Law Firm in New York.
If you have been involved in a hit-and-run accident, you may have high medical bills and have suffered pain and other damages. Even if the accident was the fault of the hit-and-run driver, you may have the right to seek compensation for these damages. With over 40 years of experience helping the victims of personal injury, the Fitzgerald Law Firm is ready to help you.