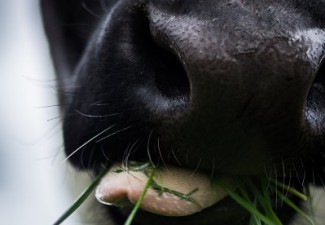 More than a dozen people were injured and three people died in a crash that involved several vehicles, one of which was transporting cows, according to recent reports. The accident occurred in the northbound lanes of I-287 in Bernards Township, New Jersey, near Exit 26, when the truck driver stopped on the side of the road to repair his trailer which was full of cows.  The truck was then struck by a car driven by a 23-year-old from Hillsborough.
The driver of the car pulled over and got out to walk back to the truck when a van crashed into the guardrail and then into the trailer, striking and killing him.  Two passengers in the van were also killed.  The driver of the van and three other passengers were taken to Morristown Medical Center, while seven other passengers were taken to Robert Wood Johnson University Hospital.  None of the injuries were said to be life-threatening.  The cattle truck driver sustained minor injuries, and some of the cows were killed in the crash. 
No charges have been filed at this point.
Side-of-the-Road Safety Tips
Every year, people are killed on New York's interstates and highways when they pull over and exit their vehicles.  It can be extremely dangerous for anyone who is walking on the side of a high-speed highway, as drivers are often traveling in excess of 60 miles per hour and are not looking out for pedestrians.  It is especially dangerous late at night or when visibility is reduced by fog or rain.
If you must pull your car over on the side of a busy road, be sure to follow the following safety tips:
Unless there is a very good reason to exit your car, such as a serious injury or a car fire, stay in the vehicle until help arrives. Call 911 from your cell phone and wait for assistance to arrive.
Put on your flashers. Your lights will help other motorists to see you and avoid a crash.
If you must exit your vehicle, do so safely. The best practice is to pull over as far as possible on the shoulder, then exit the vehicle from the side opposite traffic.  Move away from the vehicle and away from traffic.
If you are injured in any type of accident, be sure to contact a personal injury attorney like those at Fitzgerald Law Firm in New York.