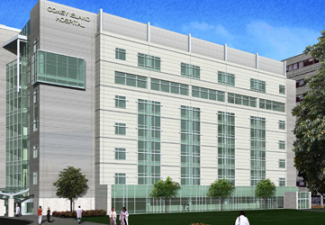 A pediatrician who worked at Coney Island Hospital has come forward to tell about the frightening level of patient care he observed during his residency. In an exclusive with the New York Post, the doctor spoke of ongoing negligence, improper care and poor supervision at the hospital.
Disarray as Boy Laid Clinically Dead
In one particularly disturbing episode, a father who didn't speak English brought his 5-year-old son into the clinic. Something horrible was obviously wrong – the boy was ashen gray and limp – but the father couldn't communicate with the medical team.
When the boy's pulse stopped, the young resident performed CPR and told nurses to prepare an adrenaline shot from the crash cart – a tool-box looking pushcart that contains emergency medical equipment.
Rather than preparing the shot, the nurses stared blankly at the resident because they had no clue where the crash cart was. A supervising doctor – who was required to be on-site – was nowhere to be found.
As the boy lay clinically dead for several minutes, the crash cart was finally located and the supervising doctor finally arrived – but offered no instruction or advice.
The boy's heartbeat was jump-started by the adrenaline and he was transferred to an intensive care unit at another hospital.
While the doctor who came forward still doesn't know what ultimately happened with the little boy, he's confident that the boy is now severely brain damaged.
Taping and Gluing Wounds Shut
Additional distressing tales brought forth by the doctor about Coney Island Hospital include:
Nurses not knowing how to perform CPR on an infant or how to find a child's vein for an IV
Medical staff using whatever drug was available to treat a child – regardless of the child's symptoms
Wounds and gashes from falling were glued and taped shut – on doctor's orders(!)
Doctors being woefully out of date with current medical guidelines
Nurses constantly being pulled from other areas because of under-staffing
Failure to diagnose fluid building on a fetus's brain – resulting in serious brain injury and a $5 million payout from the hospital for medical malpractice
The Fitzgerald Law Firm: Specializing in Medical Malpractice
We're very thankful for the doctor coming forward to shine the light on what's been happening at Coney Island Hospital. Such a level of care is inexcusable.
For more than 40 years, the Fitzgerald Law Firm has handling claims resulting in multi-million dollar verdicts and settlements nationwide.
If you feel you have experienced medical malpractice in any form, we want to talk with you about your options. Call 800-323-9900 for a free consultation.