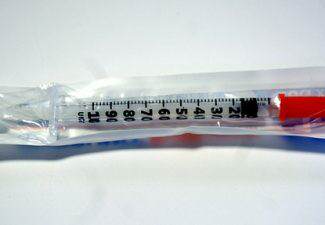 A study published in the Journal of the American Medical Association (JAMA) says that diabetic mothers who use glyburide instead of insulin may be at higher risks of complications with delivery and birth injuries of the infant.
The Study at a Glance
Researchers studied insurance databases for claims of 9,000 women who were diagnosed with gestational diabetes mellitus (GDM).
Glyburide vs. Insulin
Among the results of the study, women who were treated with glyburide were:
41% more likely to be admitted to the neonatal intensive care unit (NICU) – an intensive care unit designed specifically for that care of premature infants
40% more likely to experience hypoglycemia – an abnormally low blood sugar level
63% more likely to experience respiratory suffering
Increased Risk of Birth Injuries
While the orally-taken glyburide may be easier to use than insulin, not all women are good candidates for it.
The problems with an increased blood sugar level during pregnancy are increased risks of growth abnormalities, particularly macrosomia, which describes newborns who are significantly larger than average.
Macrosomia occurs in 20% of women with GDM, compared to about 12% of pregnant women without GDM.
Among the risks to infants from macrosomia are:
Childhood obesity
Metabolic syndrome – a collection of symptoms including high blood sugar levels, increased blood pressure and excess body fat that occur simultaneously, increasing the risks of stroke, diabetes or heart disease.
If Your Child Has Experienced a Birth Injury, Call The Fitzgerald Law Firm
The Fitzgerald Law Firm has built a strong national reputation for successfully handling birth injury cases and securing compensation for the children and their families who must bear the brunt of injuries caused by someone else's mistakes.
In fact, we secured a $135 million in 2015verdict because of a birth injury sustained by a client.
If your child has experienced a birth injury, call The Fitzgerald Law Firm at 800-323-9900.