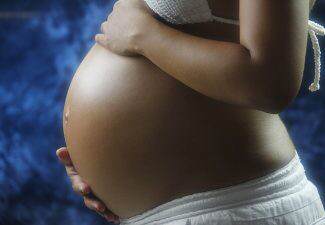 An Air Force veteran is asking the U.S. Supreme Court to get involved in a case involving the birth of his daughter at a military hospital.
Here's What Happened
While the man and his wife – also an active duty member – had planned for a C-section delivery, hospital personnel gave the mother an antihistamine to offset an allergic reaction just before the surgery.
That decision went against the mother's medical records, which included antihistamine as a mediation allergy.
Because of the allergic reaction, the mother's blood pressure dropped dramatically. This caused the baby to suffer from oxygen deprivation while she was still in the womb.
Now 6, she receives physical and occupational therapy for the nerve and brain damage.
Strange Interpretation of the Law to Sue the U.S. Government
Even though the family tried to recover compensation for medical bills for their daughter's treatment by suing the U.S. Army, the lawsuit was dismissed because of the Feres Doctrine.
While the Federal Tort Claims Act gives a person who's been intentionally or negligently wronged by a government employee the right to sue for their injuries, the Feres Doctrine bars service members from suing the U.S. Government for injuries experienced while performing their duties.
The act does not extend to the injury of a service member's spouse or child.
When the original lawsuit was dismissed, the judge's rationale was that the daughter's injuries were directly linked to her mother's.
Undeterred, the family petitioned the U.S. Supreme Court to allow the case to proceed. Thus far, there has been no response.
If Your Child Has Been Injured Because of Someone Else, Call The Fitzgerald Law Firm
The way this family and their daughter are being treated is wrong. In addition to serving their country, they experienced a clear case of medical malpractice in a U.S. Army operated hospital.
They deserve justice.
If your child has been injured by someone else's negligence, we're offering you a free consultation to go over your case so that we can hold accountable those who are responsible.
We've secured the largest settlement — $135 million – for a birth injury in 2015 and can definitely help you.
Call The Fitzgerald Law Firm at 800-378-1010.