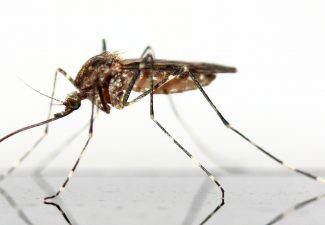 The U.S. Centers for Disease Control have said there's enough evidence to connect the Zika virus with birth injuries in children whose mothers became infected during pregnancy.
The CDC earlier issued travel warnings to pregnant women traveling to countries where the Zika virus is flourishing.
Those countries include Brazil, Colombia, El Salvador, Guatemala, Haiti, Mexico, Panama, Venezuela and Puerto Rico.
What is the Zika Virus and How is it Transmitted?
Zika is considered to be a tropical disease, much like yellow fever. It is not spread by personal contact but rather through mosquito bites.
Roughly 1 in 5 people infected with Zika will eventually develop symptoms, which include:
Joint pain
Redness of the eyes
Fever
Rash
Risks for Pregnant Women and Birth Injuries
Zika poses an especially dangerous risk for women who are expecting. The CDC confirms that the main risk is a birth injury called microcephaly, which is a neurological condition in which the infant's head is considerably smaller than their peers.
The condition is normally caused by the brain developing abnormally in the womb or not developing properly after delivery.
Complications of Microcephaly
Even though their heads may be smaller, some children diagnosed with microcephaly maintain normal intelligence as well as development.
Complications associated with the condition include:
Facial distortions
Developmental delays, especially in speech and movement
Hyperactivity
Complications with coordination and balance
Call The Fitzgerald Law Firm if Your Child Has a Birth Injury
While the complications associated with the Zika virus are natural, we've built a strong national reputation for representing families whose children have experienced birth injuries through the negligence of others.
Such cases include children diagnosed with autism, cerebral palsy, seizures and more.
If your child has experienced a birth injury, we invite you to call The Fitzgerald Law Firm for a free initial consultation at 800-323-9900.