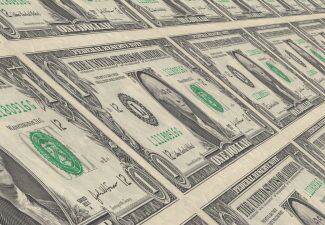 We're heading a little north of the border for the news that a British Columbia judge has awarded just over $5.2 million to a 16-year-old after determining that her cerebral palsy was a direct result of medical failures during her delivery.
Court documents show that the victim suffered brain damage caused by asphyxia – lack of oxygen to the brain – when the scar from her mother's previous C-section ruptured. Such a rupture threatens the life for the mother and infant during delivery.
In the court case above, the victim's lawyer successfully proved that the medical personnel failed to act quickly enough to recognize the severity of the situation.
How it Happened
Before delivery, the victim's mother complained to a doctor about constant left lower uterine pain. Minutes later, the infant's heart rate dropped suddenly. When the doctor was unable to find the fetal heart rate, another physician was called.
The second doctor, who began hyperventilating, suggested that the mother was most likely experiencing a uterine rupture.
The judge ruled that the medical personnel failed to meet a standard level of care by failing to recognize the pain as a sign for the rupture and not immediately calling for a senior doctor to take over.
Cerebral Palsy at a Glance
Also referred to as "Little's Disease," cerebral palsy is a collection of neurological disorders developed before, during or shortly after birth. It affects body movement muscle coordination.
The more common causes of cerebral palsy include:
Complicated labor and delivery
Breech birth (feet first)
Premature birth
Multiple births
Seizures in the newborn
Does Your Child Have Cerebral Palsy? Call The Fitzgerald Law Firm
Here at the Fitzgerald Law Firm, we're proud to have represented many children with cerebral palsy, as well as those who have experienced other birth injuries and medical malpractice.
If your child is experiencing such issues, you should know that we will thoroughly investigate your case and aggressively pursue compensation to recoup monies lost from medical treatments, rehab, in-home care, surgery, etc.
Call us for a free consultation at 800-323-9900.