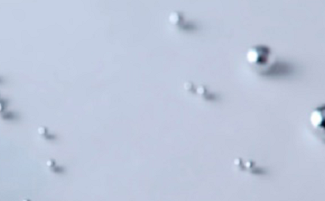 There's a new report pointing to a possible link between mercury exposure and autism. We'll discuss the findings in this entry.
The Study at a Glance
A team of 9 scientists from prominent Egyptian medical schools and universities published their findings in a recent issue of Metabolic Brain Disease, a journal for clinical research on adverse brain conditions.
During their study, the team focused their research on 100 children:
40 with autism spectrum disorder (ASD)
40 with no adverse health conditions
20 healthy siblings of children with ASD
While measuring blood levels in the children for mercury and lead, the researchers discovered a strong correlation between the toxicity of the mercury and the presence of autism. They also found that children with the highest amounts of mercury had more severe ASD symptoms.
How are we exposed to mercury?
There are a host of ways to be exposed to mercury. The most common ways include:
Breathing contaminated air
Drinking water or eating food that's been contaminated by mercury (fish is a common food often reported to be contaminated by mercury)
Children are especially vulnerable to dangers from mercury exposure because as it is absorbed into the bloodstream from the lungs, it can affect their still-developing central nervous system.
Disturbing Levels of Mercury Contamination in Western U.S.
In September, an international team of researchers headed-up by the U.S. Geological Survey (USGS) issued a thorough report illustrating widespread mercury contamination across the western U.S.
The densely forested areas along the Pacific mountain ranges of Oregon and California were shown to have "shocking" accumulations of mercury from the high amounts of precipitation they receive.
The mercury is washed from the atmosphere by the rain and lands on the forested areas where it actually binds to vegetation and works its way into the surface water and soil.
Findings Reinforce Possible Connection Between Rainfall and Autism
The news that there is heavy mercury contamination from rainfall in the western U.S. appears to back up findings from a 2008 study that reported children who live in areas with heavy precipitation may be more likely to experience autism.
Interestingly, that study was carried out in California, Oregon and Washington. The scientists found that the counties in those states with the largest amounts of rainfall had "relatively high" rates of autism.
If Your Child Was Diagnosed With Autism, Call The Fitzgerald Law Firm
Even the mildest forms of autism can seriously impact a person's entire life. Here at The Fitzgerald Law Firm, we've been successfully litigating cases that have netted very positive verdicts and settlements for children who have been diagnosed with autism and their families.
There's never a charge for the initial consultation, so call us at 800-323-9900.