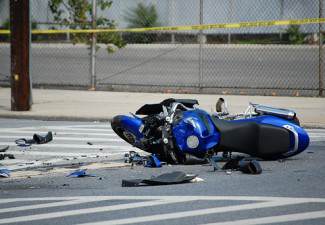 According to recent reports, a 31-year-old woman died in a motorcycle accident in Queens. The victim, who has not been identified, was traveling east on Jamaica Avenue in Queens Village at the time of the crash. She was hit by the driver of a Nissan Maxima who was traveling west and trying to make a left turn onto Springfield Boulevard. The driver, an unidentified 22-year-old, remained at the scene to talk to police. The driver was not injured.
Motorcycle Crashes Often Far More Deadly Than Car Accidents
Unfortunately for motorcycle riders, there is a much higher probability of death or serious injury when riding a motorcycle than when riding in a car. This is simple enough to understand: passenger car occupants have more physical protection during a crash with safety belts, air bags and roll cages. Further, passenger car occupants are not usually the recipients of the massive force that can knock motorcycle riders from their bikes when they are struck by a car.
However, even allowing for the physical differences in car and motorcycle crashes, motorcycle riders are still involved in accidents at a higher rate than passenger car drivers. In fact, in the Hurt Report, the original and definitive look at motorcycling in the United States, it was estimated that the average motorcycle rider was 35 times more likely to be involved in a car accident than a passenger vehicle occupant. This may be partly because young motorcycle drivers take risks, but it could also be because passenger car and truck drivers do not treat motorcyclists with the same courtesy as other car drivers.
What Should I Do If I Am The Victim of a Motorcycle Crash?
If you are the victim of a motorcycle accident, it is very important for you to recover damages from the person who hit you. Unfortunately, it may not be as simple as asking the insurance company to pay your bills. There is an unspoken assumption that motorcycle riders are "unsafe" and that accidents involving motorcycles are usually the motorcyclist's fault. This is not true, but insurance companies will use this idea to try to convince a motorcycle accident victim to drop a lawsuit.
Contact the Fitzgerald Law Office in New York City for professional and compassionate representation in your motorcycle accident case. With years of experience in recovering damages for motorcycle accident victims, the Fitzgerald Law Office is ready to help you recover money for your injuries.