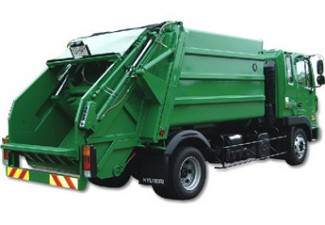 A crash between a waste truck and a passenger vehicle resulted in the death of a Ulysses woman, according to recent reports.  The collision occurred at the intersection of Trumansburg Road and Perry City Road in Ulysses when the woman apparently pulled in front of a Casella Waste truck.  She was pronounced dead at the scene by first responders.  The truck driver was treated at the scene for minor injuries.  Two dogs that were in the woman's vehicle were taken into care by the Tompkins County SPCA; they were unharmed in the crash.
An investigation will be conducted by the state's major crash unit.
Wrongful Death Cases—What They Mean
When a family member dies as the result of someone's negligence, the victim cannot file a lawsuit.  However, the survivors may be able to collect damages through a wrongful death claim against the party who is responsible for the death.
New York law allows wrongful death claims to be filed only by a family member who is the legal representative of the deceased's estate.  This would include a spouse, children, step-children or parents in most cases.  In a few cases in which the deceased has no immediate family, a more distant relative or legal representative could bring the claim.
Wrongful death lawsuits may benefit a limited number of people who have a direct interest in the decease of a loved one.  Not just anyone can receive compensation as a result of a wrongful death claim.  The legal representative holds the proceeds in trust for the family members and distributes them just as other assets are distributed.
New York allows certain types of payments for a successful wrongful death claim, including:
Funeral expenses.  Wrongful death claims may include burial and funeral preparation costs.
Medical expenses.  If the deceased person incurred medical bills as a result of the final illness or injury, these may be included in the wrongful death claim.
Loss of support.  The loss of income on the part of the deceased may be included in a wrongful death lawsuit.
Loss of love and care.  Children may be able to recover damages for loss of parental love and guidance.
Pain and suffering of the victim.  If it can be shown that the victim suffered pain as a result of the fatal injury, there may be compensation allowed.
However, unlike in some states, New York law does not allow recovery of pain and anguish on the part of the survivors.
If you have lost a loved one due to an accident, contact the attorneys at Fitzgerald Law Firm in New York.  We are ready to help you with your wrongful death lawsuit.