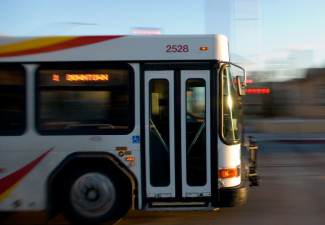 A New Jersey Transit bus traveling from Newark Airport to the Ivy Hill area struck a tree, injuring 25 people, according to recent reports.  The accident occurred at the intersection of Wainwright Street and Lyons Avenue when the bus, which was carrying 31 people, struck a tree and sheared off one side of the vehicle.
Witnesses reported that passengers on the bus were exiting through the windows as the door was missing.
None of the injuries were reported to be life-threatening.  The driver was one of the victims injured in the crash.  Police are investigating the cause of the accident.
What Happens When I Am Involved in a Transit Accident?
Accidents involving mass transit, such as a bus or a train, are usually handled differently than accidents involving privately-owned passenger vehicles.  While a private vehicle owner may have liability insurance that will pay for the victim's damages, a city transportation authority often caps claims for accidents involving mass transit.  This means that if you are injured in a bus or train accident, you may need the help of a personal injury attorney to file a claim against the city and recover payment.
This is not as simple as it may sound.  Cities have many layers of complex regulations that govern their activities, and often a lawsuit can languish for years before being heard if the victim does not understand how to navigate the system.  It is very important for victims of accidents involving city, county, state or federal governments to receive sound legal advice before trying to file a claim.
In many cases, victims of mass transit accidents will be offered a quick settlement by the city or other governing authority.  They may be told that this is all the money they will receive and even coerced into accepting the settlement.  It is very important not to sign any waivers or any other legal documents before consulting a personal injury attorney about your case.  You may unintentionally lose your right to file a claim later if your injuries turn out to be more extensive than suspected.
The personal injury attorneys at Fitzgerald Law Firm in New York have many years of experience in helping those who have been victims of injuries involving mass transit.  Our attorneys will work with you to determine the best way to pursue your claim for the most positive outcome.  Call today for a free consultation.