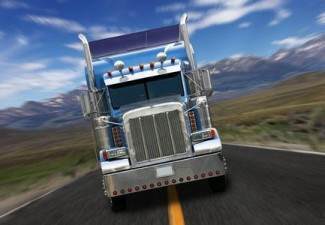 A driver was rescued from his vehicle after being involved in a crash with two semi trucks on the Gowanus Expressway, according to recent reports.  A total of six vehicles were involved in the crash, with four reported injuries.  The accident occurred on the westbound side near 66th Street in Bay Ridge.  One car was pushed upright on its front fender.
The driver of one of the cars was trapped for some time until he was extricated using the Jaws of Life.  He is currently being treated at Lutheran Hospital. 
There is no word on what may have led to the crash, or which driver or drivers may be cited for responsibility.
Accidents Involving Semi Trucks—Serious Consequences
Being involved in an accident with a semi truck is often a very different prospect from being involved in an accident with a passenger vehicle.  Semi trucks are much larger than cars and passenger trucks; on average, they weigh more than 10,000 pounds empty and can weigh up to 80,000 pounds, or 40 tons, when fully loaded.  This means that an impact with these vehicles can cause much more serious damage to a passenger car than the same type of impact with a car of similar size.
Because these vehicles have the potential to be so dangerous, the state and federal government require the owners and drivers of these trucks to follow strict safety measures both on and off the road.  Semi trucks must be inspected on a frequent basis as noted in federal and state guidelines to be sure their brakes, turn signals and other safety features are working well.  Drivers are also required to adhere to a strict driving schedule and must take rest breaks as dictated by law.  In order to show that they are in compliance, drivers must keep a log of their trips.
What this means is that pursuing a personal injury claim against a semi truck company is often much more complicated than a personal injury lawsuit against the owner of a passenger vehicle.  Evidence must be carefully collected in order to establish that the company or the driver was not in compliance with standards, if that is the case, as well as establishing that the driver was at fault.
If you have been involved in a semi truck accident, contact the experienced attorneys at Fitzgerald Law Firm in New York.