According to a research carried out by physicians at the Johns Hopkins Medicine, it was estimated that more than 250,000 deaths per year in the United States were due to medical errors.
The researchers also point out that if this data were to be taken into account, it would make medical malpractice the third leading cause of death in the United States.
Medical malpractice occurs when a doctor or any other professional fails to responsibly perform their medical duties. This irresponsibility or negligence might cause injury or even death.
There are different types of medical malpractice claims. Let's take a look at some of them:
Misdiagnosis
Misdiagnosis or delay in diagnosing correctly is one of the major issues facing medical malpractice complainants.
Misdiagnosis can lead to a patient going through a completely wrong course of treatment – that could lead to potential harm. All this time, the patient missed the opportunity of getting appropriate treatment.
The claim involves proving the incompetence of the doctor. If a reasonably competent doctor, under the same circumstances, would not have made the same mistake, you have got a strong case.
Surgical Errors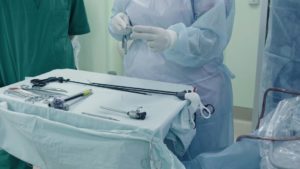 Performing a surgery requires extensive skill and practice. Mistakes can occur if an incompetent or inexperienced doctor is performing the surgery.
Here are some reasons why surgical errors can occur:
The surgeon has not performed the procedure before, and lacks the necessary skill set.
The surgeon has had long shifts, and is in a state of fatigue.
The surgeon fails to communicate properly with the surgical staff at a critical juncture.
The surgeon is under the influence of drugs.
The surgeon is not as careful as he/she should be.
Birth Injuries
Special medical care and diligence is required when the fetus is inside a mother's womb. Medical malpractice can lead to a number of birth injuries. Some of these injuries can be really severe, like cerebral palsy, facial paralysis, brachial palsy injuries, etc.
If any of these injuries occurred as a result of doctor's misdiagnosis, failure to perform surgery or any other negligence, medical malpractice can be claimed.
Errors in Medication Prescriptions
Whether it is prescribing inappropriate dosage or making a mistake in the initial prescription, medication prescription errors can lead to many harmful effects for the patient. In this case, a medical malpractice lawsuit can be filed.
The Fitzgerald Law Firm is a medical malpractice law firm in New York. Our medical malpractice lawyers NY care professionally trained and have the right expertise in helping clients get fair compensation for their losses.