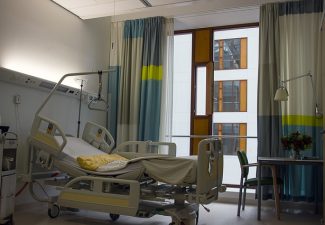 A woman who says she was lured to a hospital because of their "slick marketing campaigns" has been awarded $16 million because of devastating and permanent injuries sustained in the delivery of her fourth child.
The Case at a Glance
After seeing marketing materials from Brookwood Baptist Hospital that touted the facility's emphasis on a natural birth experience, the woman and her husband decided their fourth child would be delivered there.
When she arrived at the hospital in labor, however, the promised holistic experience quickly turned into a nightmare.
Although a birth plan had previously been agreed upon by the woman and her doctor, an attending nurse quickly began to make changes to the plan because the doctor was not on call.
Nurse Forcibly Held Baby's Head; Prevented Delivery
Speaking with Cosmopolitan magazine, the woman recalled that the nurse began "treating me like a disobedient child."
The woman wanted to remain on her knees after her water broke because of pain to her back, but she was quickly and aggressively flipped on her back and pinned down against her struggles.
As she was being held down, another nurse actually held the baby's crowning head in her vagina to prevent delivery until a doctor arrived six minutes later.
The act of forcibly preventing the baby from being delivered resulted in the mother developing pudendal neuralgia – a debilitating nerve injury that causes severe and chronic pain.
A Wake-Up Call for Hospitals
The term "obstetric violence" is already a legal phrase on the books in Venezuela, Mexico, and Argentina. Essentially, it's a term that covers anything from being talked down to during labor to being forced into medical interventions.
It's also a term that is becoming more and more common here in the U.S.
Recent high-profile examples include:
The Fitzgerald Law Firm: Fighting For Your Rights
If you or your baby are experiencing problems stemming from the delivery, you need the expertise of an attorney skilled in medical malpractice and birth injury law. We've successfully handled birth injury cases for well over 40 years, and we can help you.
Contact The Fitzgerald Law Firm today to schedule a free consultation by calling 800-323-9900.