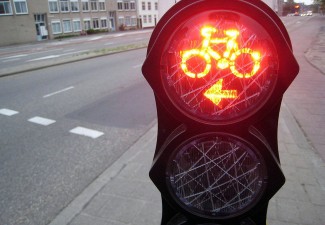 The driver of a semi-tractor-trailer truck has been arrested on charges of manslaughter after a crash that killed a bicycle rider in Queens, according to recent reports.  The 57-year-old driver was making a turn onto 56th Road at 48th Street in the Sunnyside area when he struck a 34-year-old Ridgewood woman who was riding her bicycle.  She was transported to Elmhurst General Hospital where she was pronounced dead.
The driver was taken into custody after it became evident he may have been under the influence of drugs at the time of the crash.  He now faces charges of criminally negligent homicide as well as driving while impaired.
Drugged Driving and Liability
While most people realize that driving after consuming alcohol is dangerous and illegal, it is surprising how many people do not realize that driving while taking drugs can also lead to criminal charges, even if the drugs in question are legally prescribed by a doctor.  The fact that the driver is impaired by prescription drugs rather than illegal drugs has no bearing on liability or on the type of criminal charges that may be made against him or her.
While the driver may well be charged with a crime for driving after ingesting prescription drugs that lead to impairment, a criminal trial will not award the victim with any compensation for medical bills, pain and suffering or other costs related to the accident.  Only a civil lawsuit can do that.
In order to recover compensation for injuries, the victim may need to discuss his or her case with a personal injury attorney.
How Can A Personal Injury Attorney Help Me Recover Compensation?
A personal injury attorney, like those at the Fitzgerald Law Firm in New York, may be able to help victims fight to protect their rights and recover payment for damages.  Personal injury attorneys focus their efforts on standing up for the rights of victims who have been injured in accidents, including:
Car crashes
Motorcycle accidents
Pedestrian crashes
Bicycle accidents
Workplace accidents
Medical malpractice
Defective product accidents
Slip and fall accidents
Injuries caused by animals
If you have suffered injuries from any type of accident, call the experienced personal injury attorneys at the Fitzgerald Law Firm in New York for help.  We can work with you to determine the best way to pursue compensation in your case and will help you protect your rights.