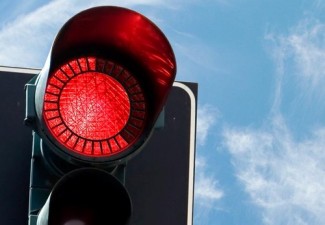 A woman ran a red light at a Queens intersection, hitting several people and causing both injuries and fatalities, according to a recent report.  The 43-year-old driver of an SUV ran the light at Atlantic Avenue and 108th Street in Richmond Hill, where the vehicle collided with a Kia traveling north at the time.  The SUV was pushed onto the sidewalk, where it struck a 48-year-old woman, her two-year-old daughter and another 52-year-old woman.
One of the women tried to push the child out of the path of the vehicle, although the two-year-old was hit and sustained critical injuries.  The 52-year-old woman was killed and the other woman was injured as well.  Both drivers are in stable condition.
Pedestrian Accidents and Personal Injury Lawsuits
Pedestrian accidents are common in the New York area due to the high number of walkers and the crowded conditions of city streets.  Pedestrians are advised to use extreme caution on New York streets, including staying in crosswalks and observing all traffic signals before crossing the street.  However, even when pedestrians follow all safety procedures and traffic regulations, there are still occasions in which they are hit by a vehicle through no fault of their own.
If you have been injured in a pedestrian crash, it is likely that you are experiencing some or all of the following problems:
Medical expenses. It is likely that you required medical attention.  If you are uninsured or if your insurance company refuses to pay your bills, you may need help to cover these expenses, particularly if you required surgery or long-term rehabilitation.
Lost wages. If you are injured, you may have missed work and lost income and benefits as a result.
Living expenses. Your living expenses may be increased by your injury.  For example, you may be unable to walk to work and must pay for transportation due to your injury.  You may also have to pay for transportation to doctor's appointments or other necessary events, and you may need to hire help for household tasks.
Pain and suffering. You deserve compensation for the physical and mental pain and anguish you have suffered as a result of your injuries.
If you have been the victim of a pedestrian accident, contact the personal injury attorneys at the Fitzgerald Law Firm in New York.  We have the experience and expertise to help you with your pedestrian accident case.