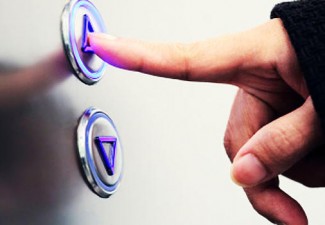 A man visiting friends at a luxury apartment building in the Williamsburg neighborhood of Brooklyn was killed when the elevator he was riding plunged unexpectedly downward, then rose back to the top floor, according to recent reports.
Tenants said that the elevator had jerked and wobbled on occasion prior to the accident, causing some concern.  At the time of the accident, the elevator was carrying five people, including Eran Modan, 37.  The elevator door remained open while the car plummeted downward, stopping in the basement.  Modan attempted to exit the car when the elevator unexpectedly shot upward, crushing him between the car and the basement ceiling.  He suffered serious head trauma as well as injuries to his torso.
The elevator in the seven-year-old building had been tagged with four violations in the past two years and had received three complaints for being unsafe or unreliable.  An inspector suggested that the car was reacting unpredictably to a higher-than-capacity weight load.  However, tenants, who declined to be identified, said that it is a common problem for people to be stuck in the elevator and for the doors to open during operation.
Property Liability Claims and Personal Injury
Property owners have a duty to provide a safe environment for visitors to their homes or businesses.  Landlords in particular are required to keep things safe for those who live in or visit their apartment buildings or rental units.  This includes not only the apartments themselves but also the stairwells, walkways and elevators.
When a landlord fails to maintain a safe premises, the victims of accidents may have the right to recover compensation for their injuries.  However, the insurance company may try to deny these victims compensation or even suggest that they are responsible for their own injuries.
Sometimes, the only way to recover compensation for an injury sustained on a landlord's property is to hire a personal injury attorney like those at the Fitzgerald Law Firm in New York.  Our attorneys have many years of experience in helping those who have been injured on someone else's property.  With our network of professionals and experts, we may be able to help you investigate the circumstances of your accident and establish the responsibility of the landlord to pay you money.  Once liability has been established, we will represent your interests in negotiations or even in a trial of your personal injury case.  Call today for a free consultation.