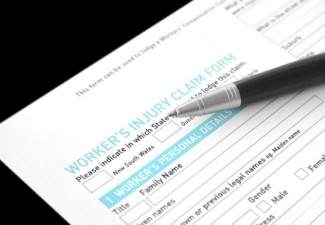 As attorneys specializing in workers' compensation issues, we were stunned by a recent report that dozens of New York physicians who once provided treatment for patients who suffered injuries on the job have essentially stopped doing so.
The report featured an injured worker in need of an ophthalmologist to remove blood from his retina, which was a result from a workplace injury. Although the man was provided with a list of more than 60 ophthalmologists who were approved to treat injured workers in the Empire State, he still couldn't find one to treat his injury. Without a procedure to correct his eye injury, the man is unable to return to work.
Workers' Comp is Our Specialty
We'll definitely stay on top of this and bring you updates as they occur. Because workers' comp benefits are often thought of as life lines for those injured on the job, we'll take a few minutes here to give an overview of workers' comp and the law here in New York.
Workers' Comp in New York
Just about all New York employers are required by law to provide workers' compensation insurance for all of their employees. The "premiums" for the insurance are taken care of solely by the employer. All benefits – including lost wages and medical bills – are to be paid by the employer's insurance provider.
The Process of Filing a Claim
Workers injured on the job are required to notify the employer about the accident – in writing – within 30 days.
Ideally, the injured worker is to be seen by a physician within 48 hours, who will complete a preliminary report. Copies of the report will be provided to the Workers' Compensation Board (WCB), the employer – or their insurance provider – and to the injured worker.
Within 14 days of receiving the paperwork, the insurance provider is required to provide the injured worker with a written statement of his or her rights under NY law.
The injured worker will begin receiving payment of benefits from the insurer within 18 days of the insurer receiving all reports. These injured worker will receive the payments every two weeks.
Every 45 days, the attending physician will submit progress reports about the injured worker to the WCB.
The Fitzgerald Law Firm is Here to Help You
Again, we're keeping an eye on how things shake out with the story mentioned at the beginning of this blog entry, and will bring the updates to you. In the meantime, if you feel you've been cheated out of workers' compensation benefits, contact the Fitzgerald Law Firm today to discuss your options. Our number is 800-323-9900.