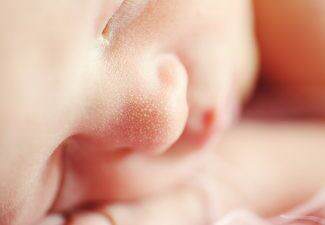 A baby from the Bronx has suffered a cracked skull after she fell through the door of an incubator at the neonatal unit at NYU Medical Center.
Here's What Happened
The mother of the young girl – who was born prematurely in June and weighed 3.5 pounds – received the stunning news via a voice mail message from the director of the Center's Neonatal Services department.
According to the mother, the director said in the message, "Your baby is fine, but around 9:30 this morning, the door of the incubator where your baby was placed accidentally opened." After confirming that an internal investigation was underway, the director concluded his message with, "But again, your baby is fine."
The baby was not fine, however, as just hours after the fall, tests revealed she had a serious head injury.
Mechanical Failure vs. Human Failure
After a meeting with doctors and nurses in which she was unable to get firm answers as to exactly how her daughter had fallen from the incubator, the mother called the police, who began an investigation of their own.
Feeling that she was being stonewalled by the hospital – which has placed blame on a faulty incubator door latch – the mother said, "This is either mechanical failure or human failure." The mother's lawyer said, "My client has not been given any plausible explanation of how a 2-week-old premature baby – who cannot roll over – fell out of the port of an incubator."
A neurologist reportedly told the mother that her daughter will have to be monitored for years before any long-term impact from the fall could be further identified.
If Your Child Suffered a Birth Injury, Call The Fitzgerald Law Firm
We'll keep our eyes on this case as it unfolds and will bring you updates as they become available.
For more than 40 years, The Fitzgerald Law Firm has built a solid reputation as champions for those whose children have suffered birth injuries. During that time, we've helped many children and their families receive compensation for autism, cerebral palsy, learning disabilities, seizures, and other birth injuries.
If your child has suffered a birth injury, get in touch with us here at The Fitzgerald Law Firm for a free consultation. Our number is 800-323-9900.