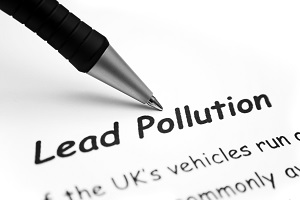 Results from a new study indicate that a coal-burning power plant is responsible for an increase in the number of low-weight babies born downwind of the facility.
Is this true? If it is, what effect could that have on the children's development? We'll talk about it in this issue.
How could the power plant cause low birth weights in children?
The plant is located along the Delaware River in Pennsylvania. According to the report – which you can read here – sulfur dioxide emissions from the plant reached families in counties as far as 20-30 miles away in New Jersey.
The study confirms that babies born in Morris, Sussex, Hunterdon, and Warren counties between 1990-2006 were 17% more likely to be born with very low birth weight (under 3.3 pounds) and 7% more likely to be born with low birth weight (under 5 ½ pounds).
Air pollution like this has been known to contribute to a staggering 16,000 premature births each year. It's believed that inflammation of the blood vessels in the placenta – which is caused by the air pollution – actually impedes the flow of oxygen to the fetus.
Did the government not know about the air pollution being caused?
Apparently, someone knew about it. In 2011, the Environmental Protection Agency ordered the plant to clean-up its emissions by reducing its sulfur dioxide levels by 81% over the ensuing 3 years.
The plant ceased full-time operations in 2013 but does operate today at times of peak demand. Today, though, the plant buns low-sulfur coal.
How dangerous is low birth weight?
Weight is one of the most important indicators of an infant's health. Low birth weight infants run the risk of developing a host of complications, including:
Respiratory distress
Sleep apnea
Heart problems
Jaundice
Anemia
Chronic lung disorders
Infections
IF YOUR CHILD EXPERIENCED A BIRTH INJURY, CALL THE FITZGERALD LAW FIRM

For more than 40 years, the trained legal team at The Fitzgerald Law Firm has been skillfully and efficiently helping parents of children with autism, cerebral palsy and other birth injuries gain justice.
Call us at (800) 323-9900 so we can fight for your rights and secure compensation for medical malpractice.