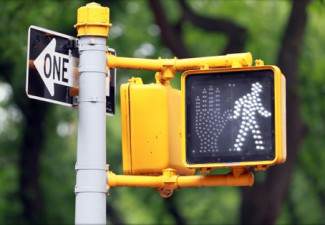 A 77-year-old woman was fatally struck by a van as she attempted to cross a road in Sheepshead Bay in Brooklyn, according to recent reports.  The crash occurred at East 21st Street and Gravesend Neck Road when the driver of a Ford Econoline van attempted to turn left onto Gravesend Neck Road.  The victim was rushed to an area hospital where she was pronounced dead.
An investigation into the crash continues.  No charges have been filed at this time.
Pedestrian Accidents in New York:  Dangerous and Deadly
While 2014 saw the lowest number of pedestrian fatalities in a century, the year before saw the highest number in a decade.  In 2013, there were 180 pedestrian deaths in New York City; in 2014, there were 132.  As part of a campaign to make the streets safer, a citywide 25-mile-per-hour speed limit was implemented; it remains to be seen if 2015 will continue the downward trend for pedestrian fatalities.
While no one can prevent all pedestrian accidents, it is true that pedestrians have a much greater chance of surviving a crash at lower speeds.  According to a recent study, the risk of severe injury or death when a pedestrian is struck by a car traveling at 10 miles per hour is about 5 percent; at 20 miles per hour, the risk rises to 15 percent; at 30 miles per hour, to 25 percent; at 40 miles per hour to 50 percent; and at 60 miles per hour to more than 90 percent.  Age also plays a role; the older or younger the victim, the more likely there will be a fatal or serious injury in a pedestrian crash.
Pedestrians can help to ensure their own safety by observing all traffic laws and yielding to vehicles when in doubt.  However, even when pedestrians follow all rules and laws, they can still be victims of negligent drivers.  In order to recover compensation to pay for their medical bills and other expenses, pedestrian accident victims may need to file a personal injury lawsuit.
The attorneys at Fitzgerald Law Firm in New York have many years of experience in helping pedestrian accident victims.  If you have been the victim of a negligent driver, you may wish to speak to our experienced attorneys. Call today for a free consultation about your case and learn how we can help you stand up for your rights.