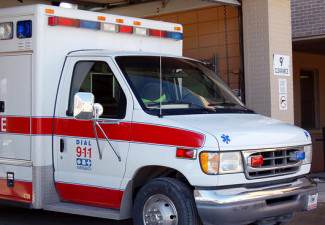 Authorities reported that three people were injured, one critically, during an automobile crash that overturned an ambulance in Brooklyn, NY. Fire officials stated that the crash occurred at the intersection of Pennsylvania Avenue and Linden Boulevard. The crash involved a second vehicle, but police did not immediately release details on this vehicle or its driver. The Fire Department of New York stated that one person in critical condition was transported to an area hospital. Another person's condition was considered "serious" but stable. The third person's injuries were considered minor.
High Cost of Negligence
Automobile accidents remain a major source of injury and death in New York. Victims of car accidents are often injured seriously by the negligence of a driver who is not observing the law. According to the Governor's Traffic Safety Committee:
Speeding-related accidents caused 352 fatalities and 18,944 injuries in the state of New York in 2013.
Alcohol-related automobile accidents resulted in 387 fatalities and 6,019 injuries in New York in 2013.
In 2013, the total number of automobile accident-related deaths in New York, regardless of cause, was 1,188, while the total number of automobile-related injuries was 169,177.
While some of these injuries were minor, some were life-altering. For example, paralysis is a serious injury that is often caused by car accidents. The Christopher and Dana Reeve Foundation tracks statistics related to paralysis. Of the roughly 5.6 million people in the United States reporting some degree of paralysis:
242,000 suffered paralysis due to Traumatic Brain Injury, or TBI, and
1,275,000 endured paralysis via spinal cord injury or SCI.
Both TBI and SCI are often caused by car crashes.
According to a report by the National Highway Traffic Safety Administration, or NHTSA, vehicle collisions in 2010 amounted to almost $1 trillion in total loss of productivity and deaths. In 2012, the average medical bill after a vehicle accident was $14,653 per person.
I Was Injured In An Accident. What Can I Do?
If you or a loved one were injured in a car accident by another person's negligence, you may be entitled to financial compensation. If you have been in an accident, do not delay; call the lawyers at the Fitzgerald Law Firm in New York immediately.
The time to file a claim in a car accident case is limited. Be sure to call for a free consultation as soon as possible to avoid jeopardizing your claim.