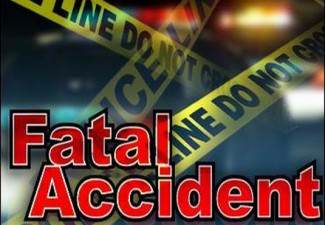 According to reports, one man is dead and several others are injured after a car crash that happened in the Bronx early Sunday morning.
The accident, which happened at the intersection of West 228th Street and Marble Hill Avenue, occurred around 4:40 a.m. Police have reported that a 2015 Volkswagen sedan was moving west on Marble Hill Ave when it tried to cut between a Chrysler sedan stopped at the red light and another Nissan sedan that was parked. The two moving cars then crashed into another Ford sedan that was also stopped at the light. William Hay, 54, the Volkswagen driver, was taken to New York Presbyterian Hospital where he was pronounced dead.
Police believe Hay was speeding. Seven others were treated for minor injuries.
Multi-Vehicle Accidents in New York
Multi-vehicle accidents are far from uncommon, especially in New York. The New York State DMV (Department of Motor Vehicles) reported that 20,762 crashes involving three or more motor vehicles occurred in 2012. These multi-vehicle accidents, which frequently cause serious injuries, resulted in 12,886 people sustaining serious injuries and another 78 people losing their lives.
Liability for multi-vehicle accidents in New York is also handled differently than in other states due to the fact that New York is a no-fault insurance state. What this means is that regardless of who may be at fault for actually causing the accident, most people involved will be filing insurance claims with their own insurance company. This means that the injured parties may file a personal injury lawsuit after a multi-vehicle accident due to those affected needing to recover additional damages unpaid for by their own insurance companies.
It can often be difficult to determine the original cause of a multi-vehicle accident, making it hard to pinpoint who can be held responsible for any injuries that were sustained. That makes it extremely important to have New York personal injury attorneys who have experience handling multi-vehicle accident cases on your side.
The Fitzgerald Law Firm has been handling New York car accident cases for more than 40 years. If you or a loved one sustained injuries due to someone else's negligence that resulted in a car crash, let the personal injury attorneys at the Fitzgerald Law Firm help you recover compensation. Contact these New York auto accident lawyers for a free consultation today and learn how they can help.