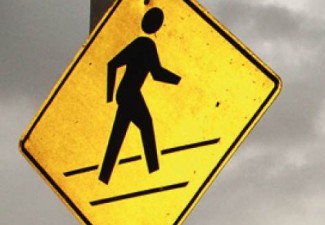 A deadly crash on Route 197 in Washington County caused a shutdown of the highway for several hours after two women were struck down while walking on the road, according to recent reports. The two victims were taken to Glens Falls Hospital where Tanya Crosier, 36, was pronounced dead. The other victim, whose name was not released, is reported to have suffered injuries but to be in stable condition.
The sheriff's office is investigating the crash, which the driver said occurred while he was attempting to pass another vehicle. While no arrests have been made and no charges have been filed, there may be citations after the investigation is finished.
Pedestrian Accident Rates High In New York
New York has one of the highest pedestrian accident rates in the nation. Although most of these crashes occur in New York City, many also occur in rural areas or on suburban streets. According to the New York Department of Motor Vehicles, there were a total of 16,432 crashes in 2013 that involved at least one pedestrian and a motor vehicle. Of these, 343 resulted in fatalities and 16,070 resulted in injuries. Additionally, another 8 pedestrians were killed in collisions with bicycles and 105 in collisions with motorcycles.
The high rate of pedestrian accidents in New York means that many drivers may be at fault for failing to yield to those walking in crosswalks or on the street. While pedestrians should always use due caution, it is the responsibility of the driver of a motor vehicle to yield in order to avoid causing serious injury or death to a pedestrian. When drivers fail to do so, they may be liable for damages. This can include payments for medical expenses, pain and suffering and lost wages.
What If I Am Injured In A Pedestrian Crash?
If you are injured in a pedestrian accident, please contact the personal injury attorneys at the Fitzgerald Law Firm in New York. Our attorneys have many years of experience in dealing with the aftermath of pedestrian accidents. We know that many victims never receive compensation for their injuries and many are unable to pay their medical bills and other expenses. We promise to help you to the fullest extent possible to recover compensation for the injuries you have sustained as the result of someone else's negligence. Call today for a free consultation.