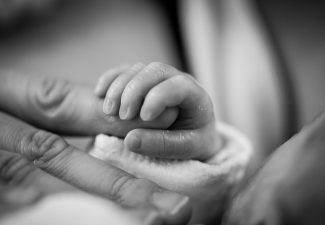 The family of a baby who developed Erb's palsy, neuropathy and a host of other injuries during delivery has been awarded $4.2 million by a New London (Connecticut) Superior judge. Jurors needed merely eight hours to reach their decision.
The Case at a Glance
During delivery, the midwife incorrectly pulled the infant from the womb causing a permanent shoulder injury.
Specifically, she was found to have used too much traction and pressure, which directly led to the infant developing Erb's palsy, poor elbow extension, neuropathy, right arm atrophy and weakness.
All injuries suffered by the child will require years of medical treatment.
With legal representation, the family filed a lawsuit against the midwife and her employer. The child's mother also filed a complaint against the two for psychological and physiological emotional distress.
Infant Fragility During Childbirth
While most childbirths occur without major complications, it's important to keep in mind that the infant is in an incredibly vulnerable position during birth.
Statistics tell us that for every 1,000 births in the U.S., 29 will involve birth injuries.
Most forms of birth injuries affect the child's head, neck, and shoulders, while others can involve loss of oxygen or blood flow to the child's head, possibly leading to cerebral palsy or other conditions.
Erb's Palsy
The injuries sustained by the infant in the case above is a classic example of how too much pressure from medical staff during delivery can have long-lasting consequences.
Erb's palsy centers around the brachial plexus, a network of nerves in the neck region that control feelings and movement of our upper limbs. During delivery, the baby's brachial plexus can become compacted, which can lead to stretching and tears.
Call The Fitzgerald Law Firm if Your Child Suffered a Birth Injury
If your child experienced a birth injury, it's important to understand that you do have options for getting help with medical treatment and covering high bills.
Get in touch with us here at The Fitzgerald Law Firm. The first consultation is always free so call us at 800-323-9900.