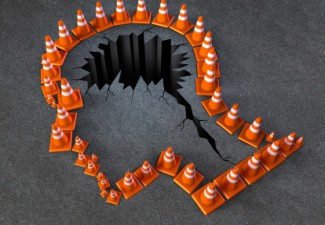 As the New York Mets head into the World Series, they are paying tribute to a fan who died recently in a tragic accident involving a traumatic brain injury, according to recent reports. The 39-year-old victim, Josh Abrams, was a gym teacher at a high school in Queens who suffered a fall and sustained a traumatic brain injury that ultimately proved fatal. He was survived by a pregnant wife and one-year-old son.
Friends and family immediately fashioned a hashtag, #LetsWinItForJosh, to cheer on the Mets, the victim's favorite baseball team, as they compete in the World Series. Another Mets fan publicized the story on Instagram, and it soon reached the ears of Fred Wilpon, owner of the team. Wilpon donated $500 to the family. A GoFundMe page set up by the family for his children's education has also raised more than $58,000.
Traumatic Brain Injury Facts
Traumatic brain injury or TBI is the cause of serious injury and death for thousands every year. The Centers for Disease Control states that between 2002 and 2006, there were more than 1.3 million emergency room visits related to TBI, with 275,000 hospitalizations and 52,000 fatalities. These numbers have not decreased significantly in the years since.
About 1.7 million people will suffer a traumatic brain injury each year. These TBIs are caused by a variety of circumstances, including:
Falls (35 percent). About a third of all TBIs are caused by falls. These include falls from ladders or stairs as well as slip-and-fall accidents on the same level.
Motor vehicle accidents (17 percent). Motor vehicle crashes are another leading cause of traumatic brain injury.
Struck by objects (16 percent). Many people suffer TBIs on job sites when they are struck by falling objects. Others suffer brain injuries when someone drops a heavy object from a height or when items on a shelf fall on them, for example.
Assaults (10 percent). Deliberate assaults make up a surprisingly high number of TBIs each year, accounting for about one in ten of these types of injuries.
If you have suffered a traumatic brain injury, it is very important that you receive the help you need to recover compensation for your medical expenses and costs of recovery. The personal injury attorneys at the Fitzgerald Law Firm may be able to help. Contact us today for more information on how we can help you protect yourself and your family.