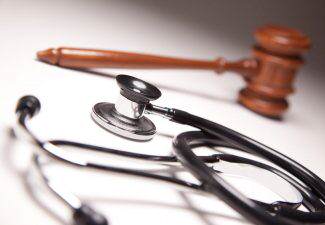 A study published in Johns Hopkins Medicine suggests that medical errors should be ranked as the third leading cause of deaths in the United States. The researchers at the University point out the shortcomings in statistical procedures and how they can keep the problem away from the public eye.
What the Stats Say
The study reveals that 251,000 Americans die due to medical errors. This means nearly 700 deaths each day and about 9.5% of all annual deaths in the United States. According to the list prepared by the Centers for Disease Control and Prevention, deaths caused by medical errors would rank just behind heart disease and cancer and ahead of respiratory diseases. Martin Makary, the researcher who led this research, said that the category included all sorts of medical malpractices, be it bad judgments by doctors or communication issues when patients are transferred from one department to another.
An Issue of Hot Debate?
Medical malpractice has not been an issue of hot debate in the past. It wasn't until 1999, when a publication by the Institute of Medicine report called it an "epidemic", that public interest began to rouse. This report, titled "To Err Is Human: Building A Safer Health System", raised questions about the safety of health care in the United States. Since then, there has been significant debate among the medical establishment as to what can be done to prevent such deaths.
Still an Undercount?
The research team analyzed data from four studies that examined medical death rate data from a period of 2000 to 2008. One of these included an analysis made by the U.S. Department of Health and Human Services' Office of the Inspector General and the Agency for Healthcare Research and Quality. However, the researchers concede the fact that these numbers still may not be able to capture the whole story. They admitted that they could not take data from nursing homes, outpatient clinics and other non-hospital settings that take care of vulnerable patients who require care.
Researchers' Plea
The Johns Hopkins' team calls for better statistical procedures to make accurate reporting of medical errors possible. They asked the Centers for Disease Control and Prevention, a Government institution that collects birth, death and other significant data, to rank medical errors in their list of leading causes of death.
The Fitzgerald Law Firm is a group of medical malpractice attorney in New York. To know more, take a look at our incredible procedure for handling medical malpractice cases.