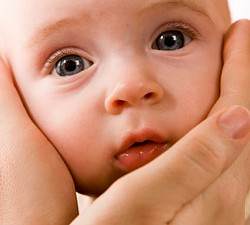 There is a reason that the gestation period for humans has been basically the same since the beginning of time. Infants need those 40 weeks inside the womb in order to develop as fully as possible and to prepare themselves for the rigors and risks of the outside world. That's why children who are born before their term is up tend to face more health challenges, and the earlier a child is born into a term the more problems he or she could face. That could be especially true for boys if the findings of a recent study prove to be accurate.
Recently, a study was completed that looked at the differences between boys and girls who were born before their terms were up with regards to their genetic predispositions to brain injuries. Below you will find a brief overview of this study and its findings. Anyone whose child was delivered too early when that preterm birth could have been prevented needs to obtain the help of experienced New York medical malpractice lawyers as soon as possible.
The Preterm Birth and Brain Injury Study
Researchers at the University of Utah have presented a study at a conference in San Francisco that looked at whether genetic variants influenced the risk of developmental problems after a child was born preterm. The study also looked at whether the risk of these developmental problems was any different between boys and girls. The results of this study, which looked at different randomized groups of infants who were born preterm, were somewhat surprising.
Basically, the study found that boys who are born preterm are more likely to die and they are also more likely to develop conditions such as cerebral palsy and to experience developmental delays. While the study did not definitively identify why boys appear to be at a distinct disadvantage with regards to preterm births as compared to girls, the conclusions seemed to be rather clear. In addition, the study's authors stated that preterm birth is the leading cause of childhood brain injury that can lead to these problems.
Preterm Birth and Medical Negligence
Some children are simply born before they are due, and there is little if anything that can be done about that by medical professionals. However, there are also preterm births that can be avoided if the medical professionals providing prenatal care to the mother do what they're supposed to do. Unfortunately, that's not always what happens, and mothers, children and entire families suffer as a result. When these situations arise, families need to take steps to hold those responsible for this irreversible harm accountable.
If your child has been harmed before or during birth because of a medical mistake, you need to seek the help of New York medical malpractice lawyers who have been fighting for the rights of families for more than 40 years. Contact The Fitzgerald Law Firm today to schedule a free initial consultation.