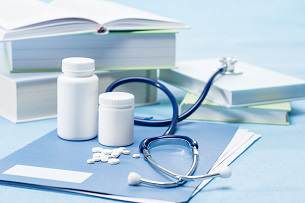 According to a new study, medication errors are more common when they involve cardiovascular drugs than those in other classes.
We'll talk about it in this issue.
The Study at a Glance
Researchers working for the National Council of State Boards of Nursing studied nearly 1,300 reports about medication errors from 5 hospitals in the southwest from 2011 to 2014.
Drugs prescribed to treat cardiovascular issues were involved in nearly 25% of the reported medication errors.
Is Location An Issue?
The location in the hospital where the errors were made also seem to be contributing to the problem. 30% of the errors occurred in medical-surgical units; 15% in intensive care units; and 13% in intermediate care units.
In their report, the researchers wrote, "There are more patients being treated in (these units) than other units, which results in more medication errors than in other units."
Who Is To Blame For The Errors?
According to the researchers, "nurses play a critical role in patient safety and carry the ultimate responsibility for preventing medication errors."
The researchers went on to recommend that nurses be provided with continued training and education about the effective and proper ways medications are to be given.
As we've written before, nurses are supposed to follow the "Five Rs" when it comes to medication administration:
Right medication
Right patient
Right dose
Right route
Right time
Call The Fitzgerald Law Firm If You've Experienced Medical Malpractice
If you have been the victim of medical malpractice, you should know by reading the above information that you're not alone. But be assured that you do have options for obtaining fair compensation.
For a free consultation, call The Fitzgerald Law Firm; our number is 800-323-9900