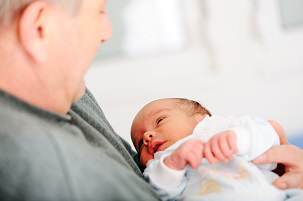 The very first test that a newborn child in the U.S. is given is the APGAR test. If you're unsure what the test is and what it measures, you've come to the right place.
We'll talk about it in this issue
The APGAR Score at a Glance
The APGAR test is typically performed on an infant about 1 minute after being born and again about 5 minutes later.
While it was originally developed by anesthesiologist Virginia Apgar, the test is often referred to as an acronym standing for Appearance, Pulse, Grimace, Activity and Respiration.
It's essentially a report card assessment of an infant's health, focusing on:
Breathing
Heart rate
Muscle tone
Reflexes
Skin color
How is the APGAR Score Calculated?
Each of the above categories are scored individually and can receive 0, 1 or 2 points.
A perfect score of 10 means the infant is in the best health possible, while a score ranging between 0-3 means the infant needs immediate resuscitation.
What's the Legal Significance of the APGAR Score?
If you suspect that your child has been a victim of medical malpractice and you decide to take legal action, your child's APGAR Scores will certainly be reviewed along with a potentially long list of other scientific evidence.
If possible, do not be reluctant about getting professional help with data collection and its interpretation. Because such cases can result in significant – and deserved – compensation, the investment is worth its cost.
If Your Child Experienced a Birth Injury, Call The Fitzgerald Law Firm
For more than 40 years, the trained legal team at The Fitzgerald Law Firm has been skillfully and efficiently helping parents of children with autism, cerebral palsy and other birth injuries gain justice.
Call us at (800) 323-9900 so we can fight for your rights and secure compensation for medical malpractice.