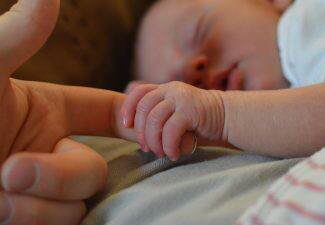 A stunning breach of trust between parents and their premature daughter's doctors has resulted in a $14.5 million award in a medical malpractice lawsuit.
The Case at a Glance
The parents' daughter was born at less than 29 weeks – well short of the average 39-week pregnancy. She spent the first 11 weeks of her life receiving treatment from Dr. Ali Piroozi in the hospital's neonatal intensive care unit.
Throughout the entire 11 weeks of treatment, Dr. Piroozi failed to inform the parents that their daughter was experiencing severe anemia – a serious lack adequate red blood cells that can, and did, lead to brain damage.
After treatment for being delivered prematurely, the girl was released to the care of her parents and pediatrician, Ralph Conti.
While follow-up testing had been ordered by Dr. Piroozi, Conti disagreed. Eventually, a blood test was administered on the girl at Conti's practice, but tragically she went into an anemic shock the following day.
The resulting brain damage has left the girl mostly blind and unable to speak or walk. She is on a bone marrow transplant list and requires blood transfusions every three (3) weeks in addition to therapy. She receives supplemental feeding through a tube directly into her stomach.
Jury Award Means Treatment Possible for Young Girl
In a statement released after the verdict was announced, the girl's mother said, "This verdict means that we can start looking at options to see just how far we can go to providing (our daughter) with a life that is as normal as possible – options that we never would have been able to afford."
One Doctor Died, Another Settled: How Will Award Be Collected?

The jury in the case assigned 40% of the blame to Dr. Piroozi and 60% to Conti.
Conti, who died in 2012, actually settled the case for $2 million. The remaining $5.8 million can be collected from Piroozi or his insurance company.
Relationship Between Doctor and Parents Essential
A relationship built on trust between a doctor and parents is essential to providing even a basic level of health care for a child.
If Your Child Experienced a Birth Injury or Medical Malpractice, Call The Fitzgerald Law Firm

The level of distrust shown by the doctors in the case described above is nothing short of shocking. Thankfully, the young girl's parents now have the necessary funds for the care and treatment she requires.
Many parents do not have that.
If you feel that your child experienced a birth injury or medical malpractice, we want to talk with you about your options.
The first meeting is always free, so call us here at The Fitzgerald Law Firm; our number is 800-323-9900.