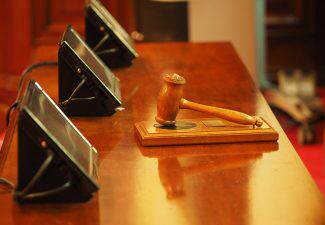 A medical center has failed in its quest for a mistrial in a case in which a jury awarded $53 million to the family of a young boy with a severe case of cerebral palsy.
In this issue, we'll talk about mistrials in general, and how they relate to medical malpractice cases.
The Case at a Glance
We first brought you the story in July when the jury first awarded the $53 million to the boy's family.
To summarize here, jury members were presented with no less than 20 missteps made by doctors and nurses at The University of Chicago Medical Center when the boy's mother arrived there 40 weeks into her pregnancy. The mistakes included failures to:
Identify abnormal heart rate patterns of the baby, which indicated a drop in the supply of oxygen
Perform a C-section birth in a timely fashion
Obtain accurate umbilical cord blood gases
Follow to observe proper chain of command
The jury ruled that the missteps contributed to the boy being born with a severe case of cerebral palsy – a group of neurological disorders that permanently affects body movement and muscle coordination.
What is a mistrial?
Essentially, a mistrial is a "do-over" of the case. If granted, it's as if the court proceedings currently going on never happened, and a new one with a new jury will begin from scratch at a later time.
Who can request or call for a mistrial?
Either side – the prosecution or the defense – can make a request for a mistrial. It's up to the judge to decide if a mistrial will be granted.
What are the reasons for a mistrial?
There are actually a host of reasons to request a mistrial, including:
The inability of a jury to reach a verdict
An error that is deemed unfair to the defendant that can't be corrected by mere instructions to the jury
The death of a juror or an attorney
Why was a mistrial requested in the case above?
In the case involving The University of Chicago Medical Center, the hospital's lawyers objected to closing arguments made by the family's lawyer. Specifically, the family's lawyer compared the hospital's conduct to be on par with that of "Nazi Germany."
The judge, however, ruled that it would be inappropriate to dismiss the case on that.
"Our trial judge, like many trial judges, expressed that he did not want to second-guess the jury, so he declined to overturn the verdict at this time," according to a statement from the hospital's defense team.
Let The Fitzgerald Law Firm Fight For You!
As we said when we first brought you this story, what happened at the University of Chicago Medical Center is absolutely inexcusable.
If you believe you or someone in your family experienced medical malpractice, get in touch with us here at The Fitzgerald Law Firm. We're a national leader in fighting on behalf of families and children who are forced to suffer because of someone else's negligence. In 2015 alone, we secured a $135 million verdict on behalf of a client who had sustained a brain injury.
The first consultation is always free, so call us at 800-323-9900.