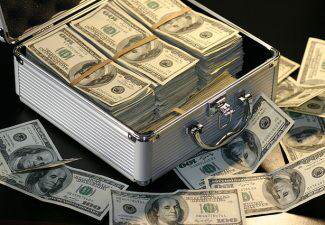 A doctor's failure to perform an emergency caesarian section in a timely matter has led to the infant developing severe brain damage and her family receiving a $19.3 million settlement.
The Case at a Glance
According to the lawsuit, the attending doctor was faulted for not immediately performing an emergency C-section delivery – even though the mother showed clear signs of placental abruption.
The placental abruption is extremely dangerous and must be acted upon quickly as the fetus is deprived of oxygen when the placenta detaches from the mother's uterus.
The damage caused to the now-4-year-old girl has left her unable to talk, walk or feed herself.
Hospital Tried to Have Settlement Records Sealed
Moses Taylor Hospital in Lackawanna, PA tried unsuccessfully to have terms of the settlement sealed. Among their arguments was a belief that the outcome would tempt other parents in Lackawanna to look elsewhere for the obstetrical needs.
Moses Taylor is the only provider of those services in Lackawanna.
The judge in the case rejected the hospital's arguments. However, he did place a 30-day confidential delay on the settlement being made public to allow the hospital time to appeal his ruling. No appeal was made.
You can read the settlement terms online.
Settlement Reached During Jury Selection
The process of jury selection for the case began on Nov. 1 and continued the next day. It was during the second day that the plaintiff and defendant reached their agreement to resolve all claims for the $19.3 million.
Before the settlement was reached, medical expenses for the young girl had already topped $173,000.
If You or a Family Member Has Experienced Medical Malpractice, Call The Fitzgerald Law Firm
We wrote in a previous entry about the benefits and risks associated with settling a medical malpractice case.
If you feel that you or a family member has been a victim of medical malpractice, we invite you to call us here at The Fitzgerald Law Firm.
The first consultation is always free and our number is 800-323-9900.