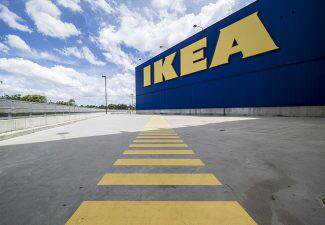 Manufacturers are required to make sure their products are not unsafe. In the case of furniture giant Ikea, not doing so can turn into a very costly lesson.
Appearing before a mediator, Ikea has agreed to settle three wrongful death claims in the amount of $50 million to the families of three young boys who died in separate incidents from Ikea-made dressers toppling over onto them.
The Case at a Glance
The three boys – all 2-years-old – lived in Minnesota, Washington, and Philadelphia. All three cases involved one of Ikea's Malm dressers, an assemble-it-yourself chest made of particleboard and fiberboard.
One was crushed to death, another was removed from life support just a few days after his second birthday and the third was asphyxiated.
Ikea Attempted to Place Blame on Parents
Even as Ikea said the families were to blame for not anchoring the furniture as suggested in the instruction manuals, the lawyers representing the families said otherwise. In fact, the lawyers received previously confidential documents of Ikea possibly knowing about problems with the furniture.
Ikea Knew of Potential Dangers With Their Dressers
Four other deaths involving Ikea dressers that tipped over – the first in 1989 – had been reported to the U.S. Consumer Product Safety Commission.
In June of last year, the company conducted a massive recall – over 29 million of their dressers, a quarter of which were the Malm style.
In addition to the recall, the company offered free wall anchors to customers and provided a one-time in-home installation service.
Breaking Down The Settlement
Each of the three families will receive an equal portion of the $50 million.. The company is also giving $50,000 to three children's hospitals in memory of the three boys and a $100,000 donation to Shane's Foundation NFP, a children's safety nonprofit.
How Common are Child Deaths From Furniture Tip-Overs?
Sadly, defective or poorly designed products are the cause for thousands of injuries each year. Statistics from the Consumer Product Safety Commission tell us that a child dies every two (2) weeks from a piece of furniture, television or appliance tipping over on them.
If You've Experienced a Problem With Product Liability, Call The Fitzgerald Law Firm
Any risk of serious injury or death is always unreasonable and always unacceptable if reasonable accident prevention methods would eliminate or further minimize the risk.
If you have been injured by a defective product, you need a product liability lawyer. The Fitzgerald Law Firm have the experience you need.
For a free consultation, call us at 800-323-9900.