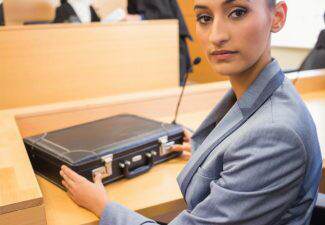 Personal injury lawsuits can be tricky. From planning to proving the claim, everything may require a well-planned strategy to follow through the lawsuit to a favorable resolution. Finding the right personal injury lawyer is a good place to start.
Whether you have received medical malpractice injury or have suffered due to someone else's negligence, getting compensation for the damages is your legal right. But is that easy to prove that you are hurt?
Depending upon the incident and the claim, proving a personal injury claim may be extremely challenging unless you hire a competent attorney. A professional attorney is well aware of the defendant's liability as well as your right to make a claim. Besides this, they possess the resources and skills to prove the validity of the claim so as to ensure successful closure of the case.
Since a personal injury lawsuit may be a claim of tens of thousands of dollars, an insurer is unlikely to take an unrepresented plaintiff seriously. However, hiring a qualified attorney is instrumental to developing a winning case even if you have little chances of losing.
Speaking of it, finding a reliable and qualified lawyer is another challenge for those planning to file a claim. Below is our checklist of things you should consider when choosing a personal injury lawyer for your lawsuit.
Does the Personal Injury Lawyer Meet Your Needs?
With a number of qualified lawyers available, how do you know if the one you are choosing suits your requirements? First off, narrow down your options by making a list of those eligible to practice in your particular state. You can ask the lawyer or check professional directories to identify practitioners licensed to work in specific states.
Besides this, make sure that the attorney has the experience and expertise to handle your case in the best way. Many attorneys have expertise in one or more areas. Categorizing attorneys based on their practice areas and expertise can further refine your search to find a specialist for your personal injury suit.
Does the Attorney Offer Reasonable Fee Arrangement?
Find out if the attorney's fee is compatible with your budget. If the personal injury lawyer offers low fee, make sure that it includes all the services you need. Ask the attorney to make it clear what is included in the quoted service price. Compare the cost and services with other comparable offers to ensure that you are being charged fairly.
Whether you are looking for consultation or seeking representation for your personal injury lawsuit, give us a call at (914) 378-1010. With some of the New York personal injury lawyers on our team, we are known as one of the trusted sources for personal injury claims on both Federal and State level. Discuss your case with us and leave the rest to us