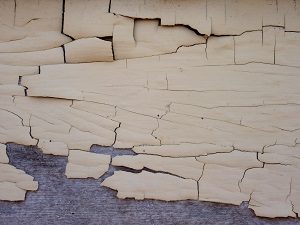 In mid-July, a Brooklyn landlord faced criminal charges for exposing tenants to lead paint at his Syracuse property, which had failed 21 inspections in just three years. If he's convicted, he could spend one year in jail and be forced to pay a $10,000 fine.
When health department officials inspected his property, it was found to contain "high levels of lead-based paint."
Would you know if your home contained lead-based paint? In this issue, we'll talk about how you can go about testing your home so that you can stay on the right side of good health and the law.
How can I tell if my house has lead paint?
There's a good chance your home has lead-based paint if it was built before 1978. However, if the paint is in good shape, it may not be a problem. If the paint is peeling, chipping, cracking or damp, it needs to be addressed immediately.
To find out if there's lead paint in your home, there are three recommended testing methods, all of which should be carried out by a certified lead inspector or certified lead risk assessor.
Lead-Based Paint Inspection
The inspector will examine all painted surfaces in your home – including those that are covered by wall paper, and inside and outside the structure. Paint samples will be tested either on-site with the use of a portable X-ray fluorescence or will be sent to a lab.
While the final report will tell you whether or not there's lead paint in the home, it will not tell you if it is a threat to your health.
Risk Assessment
This test hones in on paint in the home that's deteriorating – including surfaces that indicated where a child has been biting or licking. The assessment will not focus on painted surfaces that are in good condition.
It will also include assessments of household dust and soil around the foundation and in children's play areas.
The report will tell you where the lead hazards are and give info about how to fix them.
Many homeowners will choose a combination of the inspection and assessment.
This test is akin to the assessment but not as in-depth. The assessor will analyze areas where deterioration exists and collect samples of dust. Outdoor soil won't be tested unless it's known it contains paint chips.
If a health risk is identified, the next step will be a risk assessment.
Can I inspect the house myself?
While there are home lead test kits available, their accuracy is questionable and they provide very little detail.
If Your Child or Loved One Has Been Exposed to Lead Paint, Call The Fitzgerald Law Firm
Since 1993, The Fitzgerald Law Firm has represented hundreds of young children exposed to lead paint poisoning, and have brought to justice landlords and residential managers who have failed to maintain safe living conditions.
If you feel you've been exposed to lead paint poisoning, we want to talk with you. Contact The Fitzgerald Law Firm today.
The first consultation is always free, so call us at 800-323-9900.