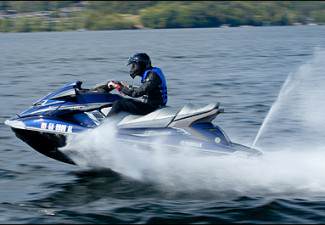 A man was left in a serious condition after a Jet Ski accident off the coast of Lindenhurst, New York, recently. Rolando Moreno, 45, was riding his Yamaha Waverunner late in the afternoon when he powered over a wake and crashed into a 23-foot Chapparal boat, seriously injuring himself, according to Suffolk County police reports.
No one was injured on the Chapparal boat, but Moreno was taken ashore by another boater and was transported to Good Samaritan Hospital Medical Center in West Islip where he was treated.
Boating Accidents Are More Common Than Thought
Moreno's accident is not an isolated one. Data released by the state of New York shows that boat ownership has increased from 32,000 craft to 45,000 since 1983. This is making waterways busier and riskier places. There were 195 accidents in 2013, 14 of which were in Long Island.
In order to protect yourself if you are involved in a boating accident, you may wish to consult a New York boating accident lawyer. In boating accidents, you may have a claim against another boater, the driver of your own boat if you are injured in a crash or even the manufacturer of the boat if a faulty craft is responsible for your injuries. Whatever the cause of the accident, it is important that you have the advice of a knowledgeable attorney, since boating accidents often lead to severe injury.
What If I Am Injured In A Boating Accident?
If you have been in a boating accident, it is important to protect your rights. Boating accidents can be complicated, involving various cities or counties, depending on where the accident occurred, and may involve several boaters or other individuals. Before you settle any boating accident case, be sure to consult a personal injury attorney who has experience in boating cases.
The Fitzgerald Law Firm, located in New York, offers you the help you need to pursue your boating accident claim. With years of experience in dealing with boating cases, the attorneys at the Fitzgerald Law Firm may be able to help you recover medical expenses, property damage costs, sums for pain and suffering and lost earnings as a result of your boating injuries. You have to stand up for your legal rights, and Fitzgerald Law Firm can support you as you do. Contact us at http://www.lawfitz.com/ or visit us at our office in Yonkers for a consultation.