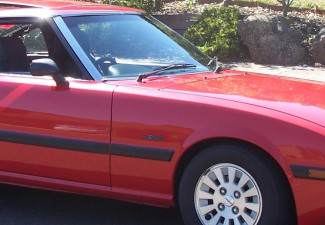 A 34-year-old drag-race driver was airlifted to the hospital after his car's engine exploded in the pit area, according to recent reports. The explosion occurred as the car was being tuned up for a race at a drag strip near the Massachusetts state line in eastern New York.
According to Lebanon Valley Dragway track manager Wayne DelMonte, the driver was evacuated by helicopter after the explosion. It is unclear why the engine on the 1985 Mazda RX7 blew up.
Jose Santana of East Hartford, Connecticut, endured injuries to his right eye and right arm, including burns on his upper extremities.
The incident occurs one weekend after NASCAR champion Tony Stewart struck and killed a 20-year-old driver at an upstate New York track about 200 miles west of West Lebanon where the engine explosion happened.
"Freak Accidents" Not as Rare As We Hope
Gas tank explosions on cars are in fact quite common, and they often lead to severe injury and death. Experts believe that the main problem is the placement of the car's gas tank and other components. Ford's "Panther" line of cars, which includes the Crown Victoria, the Mercury Grand Marquis and the Lincoln Town Car, is known to be susceptible to gas tank explosions. The poor placement of the tank itself as well as other parts like a bolt near the gas tank cause this line of cars to be prone to gas tank explosions.
A gas tank explosion caused by a defective car design may mean that the company that designed and produced the vehicle is liable. In cases in which many people are injured in the same way, the company may be sued as part of a class action. One of the most famous examples of lawsuits pushing companies to design better cars dealt with gas tank explosions in the Ford Pinto. After Ford lost several expensive lawsuits it redesigned the car so that the gas tank was relocated.
What Should I Do If I Have Been Injured in An Accident?
If you or someone you know has suffered injury from any type of accident, you may be entitled to monetary compensation, even if the court decides you share some of the blame. To pursue compensation based, you may need the experienced legal representation of a personal injury The attorneys at New York-based Fitzgerald Law Firm have extensive knowledge of the law and years of experience in helping those who need have been injured recover compensation for medical bills, lost wages and other costs. The Fitzgerald Law Firm will work with you to build your case. Call them today to learn more.