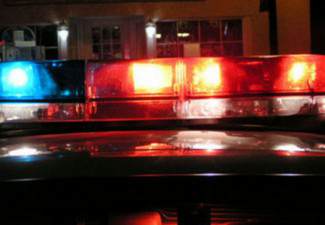 Three young men driving around Staten Island with three open bottles of alcohol were involved in a rollover accident, according to reports. The accident took place around 3:00 a.m. when the driver, Adetayo Osinuga, 19, lost control and hit a curb with such force that his Honda flipped end-on-end before it hit a tree. The car was discovered resting on its grille with three men trapped inside the vehicle. Police had to cut the men out of the wreckage, although there were no fatalities.
The passenger in the front seat was heard screaming after the accident. He was identified as Salako Oluwaseum, 20. The backseat passenger had the most severe injuries and was found motionless. The police found bottles of Bacardi Gold, Hennessey Cognac, and Hypnotiq Liqueur. The driver was charged with vehicular assault and DWI. Police believe that the driver was speeding and was drunk at the time of the crash.
Vehicular Assault
Vehicular assault is the name given to the crime that is committed when a driver is reckless and causes bodily harm to another person. The charge is often added when the driver is charged with a DWI. It is also charged is there is harm to a pedestrian, passenger, or another vehicle. However, it is important to remember that not all people who hit someone with a car or cause an accident that results in injury are charged with vehicular assault. In addition, a driver need not be charged with vehicular assault in order for a victim to have grounds for a civil lawsuit against the driver.
Alcohol-Impaired Fatalities and Injuries
According to NHTSA, the National Highway Transportation Safety Administration, in 2012 there were 33,651 fatalities due to drivers under the influence of alcohol. Mothers Against Drunk Driving reports that one out of every three accidents involve drunk driving. On average, every 53 minutes someone is killed in a drunk driving accident. Every 90 seconds, someone is injured. Drunk driving costs Americans $200 million each year.
In New York alone there were 344 drunk driving fatalities in 2012, representing 29 percent of all traffic deaths. This is an increase of 4.9 percent over the previous year. In New York there were also 779,000 reports of a person between the ages of 12 and 20 engaging in underage drinking. Underage binge drinking is a growing problem.
The Fitzgerald Law Firm in New York
The Fitzgerald Law Firm in New York has attorneys who can help you deal with the effects of a drunk driving accident. While many drivers are arrested and prosecuted, this may not help you recover compensation for your injuries. You need to contact a lawyer to make sure someone is fighting for your rights. If you or someone you know has been injured in a drunk driving accident, do not wait any longer. Contact the Fitzgerald Law Firm to schedule a free initial consultation and begin fighting for your rights today.