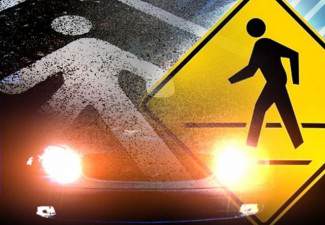 A hit-and-run crash may have resulted from an argument between the pedestrian and the driver, according to recent reports. An unidentified man was struck by a car as he was walking near East 155th Street and Union Avenue; he sustained critical injuries and was rushed to Jacobi Hospital. Witnesses said that the pedestrian was engaged in what appeared to be an argument with the driver who hit him just prior to the accident.
The driver left the scene without stopping. Police are still looking for the black Ford Taurus and have asked anyone with any information on the driver to come forward.
Hit-and-Run and Personal Injury
Many pedestrian accidents are hit-and-run crashes. Experts believe that this may be because the driver panics and flees the scene, but also note that alcohol and the fact that the driver may have outstanding warrants also play a role in many of these crashes.
From the victim's point of view, a hit-and-run can be especially devastating. Not only does the victim have to contend with the pain and suffering of an injury, the huge medical costs and the prospect of possible long-term rehabilitation, but the victim also has to face the fact that he or she may not be able to hold the perpetrator accountable. Unless the driver is identified, he or she may never be brought to justice or made to pay for the injuries.
However, that does not mean that a hit-and-run accident victim is without hope. In some cases, hit-and-run drivers are found, particularly if there are witnesses to the accident or someone who knows the driver comes forward. This is why the police often post messages to the public in the hopes that someone will have noticed the driver's car or some other detail that could lead to an arrest. If the driver is found, he or she may be held liable for the damages caused by the accident.
In other cases, the victim may be able to file a claim with his or her own insurance company, although this may require the help of a personal injury attorney if the insurance company refuses to pay.
If you have been the victim of a hit-and-run accident, contact the personal injury attorneys at the Fitzgerald Law Firm in New York today. We can help you determine the best way to pursue payment of your claim for medical bills, pain and suffering and other costs.