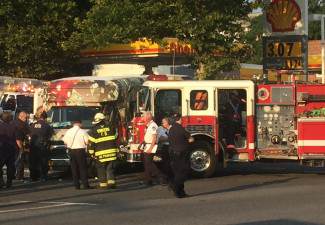 Reports show that a fire truck has slammed into a shuttle bus outside of a Westchester casino, leaving ten individuals in both vehicles with injuries. Around 6:00 p.m., Yonkers Fire Commissioner John Darcy received a call to 41 Maple Place. He arrived to find that Engine 313 was about a half-block away from its station when it struck the Empire Casino shuttle bus. The bus was heading west when it was hit and was a few blocks away from Empire Casino. According to one witness, "A lot of people were bleeding badly, mostly the people on the bus…Taken out on stretchers, definitely not conscious."
Authorities have confirmed that six civilians were taken to St. Joseph's Hospital and Westchester Medical Center with a wide range of injuries. Four fire fighters were also injured and were taken to Jacobi Hospital. They are expected to make a full recovery. Both the police department and fire department are investigating the crash.
Personal Injury and Accidents Involving Fire Trucks
Fire trucks operate as an emergency service and help save numerous individuals every day. However, emergency vehicles may be more likely to be involved in an accident because they drive at higher speeds, are larger than other vehicles and often work around normal roadway laws in the event of an emergency. The National Highway Traffic Safety Administration (NHTSA) has estimated that over 2,000 fire truck accidents occur each year all over the country. On average, more than 1,000 people are injured per year in fire truck accidents.
However, filing a personal injury suit in a case like this can be extremely complex. There are certain laws that protect emergency vehicles in the event of an accident. These laws can make it very difficult for you to receive compensation unless the driver was clearly negligent, such as not using lights and sirens. If you have been involved in a crash with a fire truck, contact a personal injury attorney today.
The Fitzgerald Law Firm in New York proudly represents accident victims who are fighting for fair compensation. Our team believes that when the negligent actions of another person causes injury or harm to you or a member of your family, the guilty party must be held liable. If you or a loved one have been injured in a crash involving a fire engine or other emergency vehicle, the team at the Fitzgerald Law Firm are here to help. Give us a call today and we will review your case and offer help seeking compensation for your injuries.