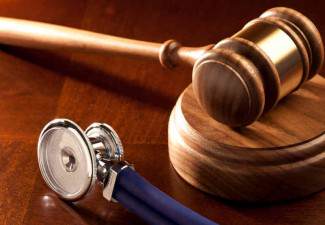 A new expansion of the New York State Medical Malpractice Program is being overseen by Bronx Supreme Court judge Douglas McKeon. This state program is designed to negotiate settlements against city-owned or state-owned hospitals.
Justices praised Judge McKeon upon his appointment, including a statement by Chief Administrative Judge Gail Prudenti which said, "Judge McKeon is uniquely qualified to lead the Judiciary's statewide Medical Malpractice Program, an outgrowth of an inventive court approach to medical malpractice matters he helped pioneer in an effort to more effectively manage these highly complex and difficult cases."
The new program is based on a pilot program from 2002 which uses specially trained judges to negotiate early settlements in lawsuits against municipal hospitals. These settlements limit the heavy legal costs often incurred during trials and appeals.
Generally, hospitals offer settlements when injuries occur. However, this new program allows those involved to go to a judge who will mediate the dispute in a controlled environment.
If adopted nationwide, the program could potentially save the US billions of dollars in healthcare costs. The Obama administration has noted that the program contains medical costs and liabilities. With federal funding, the program has expanded to several courts across New York State. Other states are also considering implementing a similar program. Judge McKeon noted that the program has "made patient care safer…We don't only resolve cases sooner rather than later — the hospitals have implemented safety programs to learn from it."
How This Program Could Affect Your Medical Malpractice Case
Though the program is designed to cut the legal costs of medical malpractice cases, the program is not designed to stop justice from being served for those who have fallen victim to medical malpractice. Those who feel they are the victim of medical malpractice should seek the experienced legal advice of a medical malpractice lawyer, like those at the Fitzgerald Law Firm in New York.
With over 40 years of experience aiding those who have fallen victim to medical malpractice, the knowledgeable lawyers at the Fitzgerald Law Firm can help you gather evidence, build your case, and fight for compensation for your injuries. Even if your case does not go to trial but appears before a judge as described in the program above, the Fitzgerald Law Firm can still help you. Representing you and your case, the Fitzgerald Law Firm can aid you with knowledgeable legal advice on negotiating with the hospital as well as presenting your case to a judge. If you or a loved one have suffered from medical malpractice, it is important to act quickly. Contact the Fitzgerald Law Firm today for a free initial consultation, and begin building your medical malpractice case.