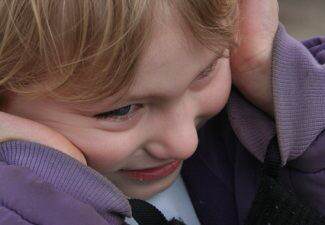 In a recent blog entry, we shared news why early screening for autism is essential for children.
In this entry, we bring news from a recent study that shows younger siblings may be at risk of developing autism if an older child has the condition.
The reason? Autism Spectrum Disorder (ASD) is often misdiagnosed because of a lack of information.
Specifically, parents who have an older child with autism are more likely to have their younger children screened for the condition.
Setting the Record Straight on Autism Causes
Before we go any further, we want to be very clear that no one has discovered the cause or cure for autism.
While there may be a genetic component involved in some cases, there is also an environmental component – such as birth injuries or exposure to toxins – that cause some children to develop autistic behavior
In other words, autism is a misdiagnosis in many cases.
The Study at a Glance
Researchers with Kaiser Permanente carried out the study in Southern California. The team studied families with at least two siblings born between 2001 and 2010. The medical records of more than 53,000 children were meticulously researched. Of those, 592 children were diagnosed with ASD.
Boys More Likely to be Affected Than Girls
Younger boys who also had older brothers with ASD were found to be more likely affected by the condition than younger girls with older sisters with ASD.
One of the lead researchers said that previous studies suggested that "girls may be less likely to be referred for diagnostic assessment."
Long Term and Short Term Pregnancy Connection?
Another interesting finding from the research points to whether the child was delivered at full term (37-42 gestational weeks).
Those born at term who had an older sibling with ASD were more than 15 times at risk for being diagnosed with ASD.
Younger siblings born preterm (28-36 weeks) with an ASD-diagnosed older sibling faced 10 times the risk.
If Your Child Has Autism, Call The Fitzgerald Law Firm
The importance of early screening for autism cannot be overstated, and we urge all parents who have concerns about their children to seek screening ASAP.
If you feel your child has developed autistic-like symptoms from exposure to toxins or malpractice, call The Fitzgerald Law Firm today at 800-323-9900 for a free consultation.