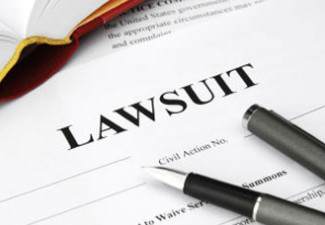 In late February, Mount Vernon, NY-based Sally Sherman Foods recalled about 3,000 pounds of various chicken products because of possible contamination of Listeria monocytogenes.
The bacteria can cause fever, headaches, confusion, diarrhea and other gastrointestinal issues. For pregnant women, exposure to Listeria can be especially dangerous as it can cause miscarriages, premature delivery or life-threatening infections for the baby. Listeria can also be fatal among the elderly and people with weakened immune systems.
The recalled items – mostly containing chicken salad – were produced between Feb. 2-18, and can be identified with the number P-440 stamped inside the USDA mark of inspection. After production, the products were shipped throughout New York, New Jersey, Maryland, Pennsylvania and Virginia.
Without a doubt, Sally Sherman made the smart move by recalling their products. While recall efforts such as this can be expensive, the company is saving a bundle by protecting themselves against product liability litigation if someone were to experience health complications after eating their chicken.
Product Liability at a Glance
If you've experienced injury and sickness from eating food prepared by someone else or by using a defective tool or product, the negligent party must be held responsible so that further injuries or sicknesses can be prevented. Product liability litigation is also important so that you are properly compensated for medical costs associated with the injury and any loss of wages.
In essence, there are three types of defects to be aware of in product liability cases.
Design defect. The manufacturer can be held responsible if it is proven that their product could have been designed to be safer for the consumer.
Manufacturing defect. Even though the design of the product was good, shoddy workmanship in the process of producing the product caused it to be defective.
Failure to warn. This is the area where Sally Sherman Food got it right. Manufacturers are required to make and sell their products so that they are in a "not unreasonably safe" condition. "Failure to warn" refers to a company's failure to warn consumers about potential dangers of their product.
What Must be Proven in a Product Liability Case
Generally speaking, there are four (4) things that must be proven in any product liability case.
The product was defective
The defect directly caused your injury or illness
You were injured (there are no awards for almost being injured)
The product was being used in the exact manner it was intended to be used
Types of Evidence That Must be Maintained
If you've been injured or become sick after using a product, remember to:
Keep the receipt proving your purchase of the product
Make notes of any identifiable information about the product, such as name of manufacturer, serial number, and place and date of purchase
Secure the product itself – remember to keep any packaging and manuals that were included
Get details from witnesses – especially their contact information – who may have been present
Proving product liability can be a difficult process. However, we have a tremendous national reputation in successfully litigating such cases. If you've been injured by a defective product, you need an experienced and skillful attorney on your side. Contact the offices of The Fitzgerald Law Firm today for a free consultation.