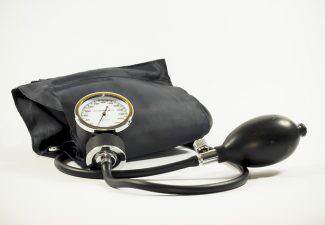 The family of a boy who must now deal with hearing loss, seizures and brain injuries because of a doctor's failure to treat bacterial meningitis has been awarded $10 million.
The Case at a Glance
Although the case has just been resolved, the incident itself occurred back in 2011 when the then 3-month-old boy was brought to Walker Baptist Medical Center (Alabama) by his father.
The boy was actually taken to the emergency department on two consecutive days with a host of symptoms that pointed directly to bacterial meningitis.
Unbelievably, even though he was admitted to the hospital, he was given no tests that would rule out bacterial meningitis and was not given any antibiotics.
Even when he was eventually discharged, the boy left the hospital still showing signs of the condition.
Family Doctor Gets it Right…But Too Much Time Had Passed
The day following the boy's discharge, his father took him to a family doctor who immediately performed a test for bacterial meningitis. After the tests showed positive for the condition, the boy was rushed to Children's Hospital in Birmingham.
Once at the hospital, the boy underwent a host surgeries…but it was too late. Because of the delay in the diagnosis and treatment, the boy suffered permanent brain injuries, seizure disorders and hearing loss.
Bacterial Meningitis: The Basics
Testing for and treatment of bacterial meningitis is definitely not something that should be put off. It's a swelling of the membranes – or films – that outline our brain and spinal cord.
Without treatment, it can quickly lead to paralysis, seizures, stroke and even death.
While the bacteria that triggers the condition can live in our bodies and even in the environment around us while causing no harm, it's when the bacteria actually enters our bloodstream and travels to our brain and spinal cord that immediate treatment becomes a necessity.
The Fitzgerald Law Firm: Our Take on The Case
Our hearts break for this young man who must now endure serious health complications for the rest of his life – thanks largely to the total miss of the easy-to-spot symptoms on the part of the emergency department personnel at Walker Baptist.
While financial compensation is not a cure all for the boy and his family, the $10 million is certainly well deserved.
If you've experienced medical malpractice, we urge you to call The Fitzgerald Law Firm to discuss your options. Even though we're based in New York, we represent children throughout the U.S.
Call now to schedule a free consultation. Our number is 800-323-9900.